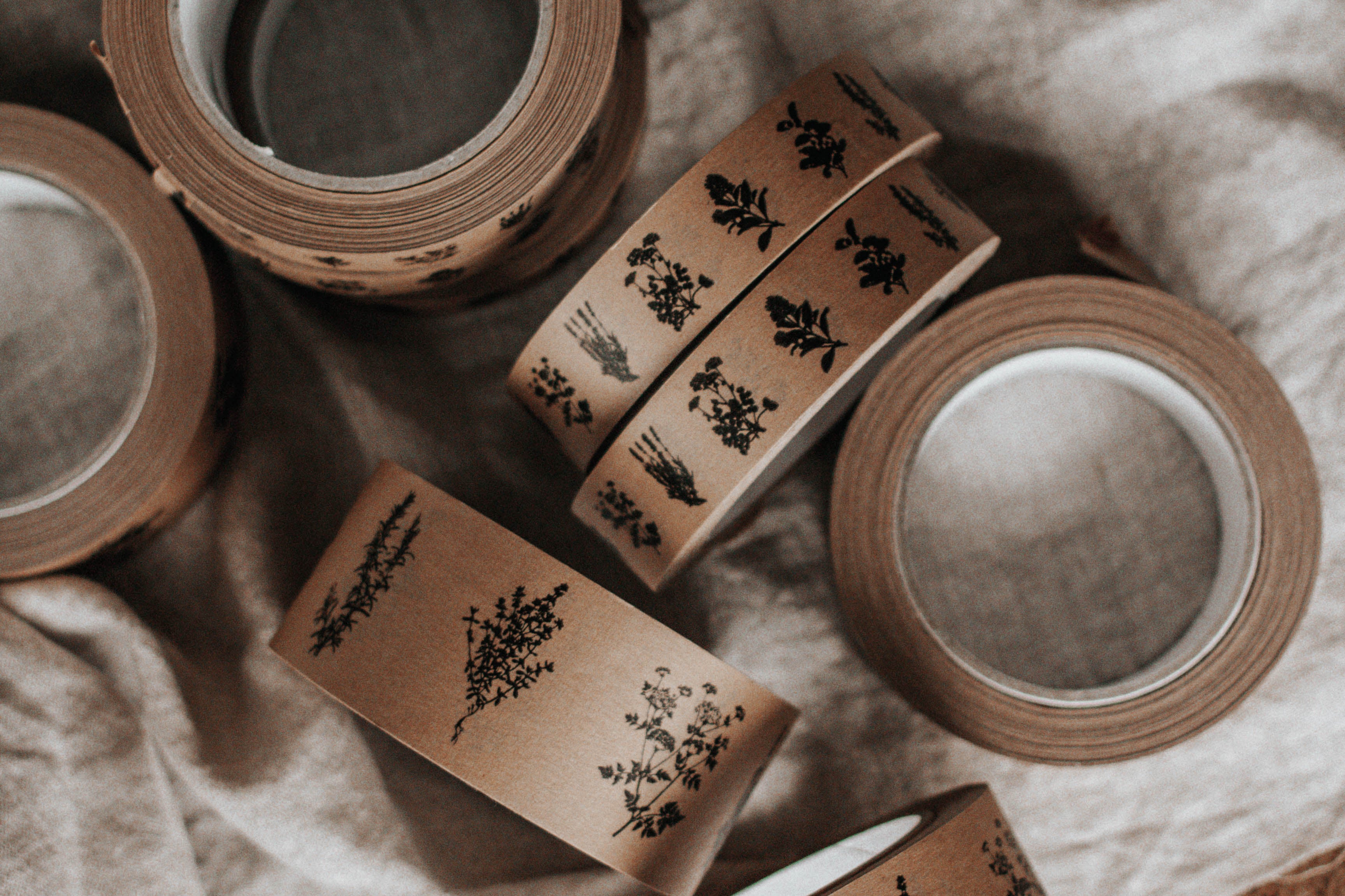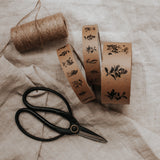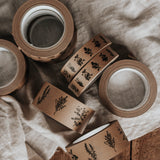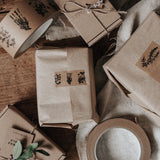 Go green while packing up your gifts and parcels with this gorgeous Eco-Tape.  
As strong as standard packaging
Fully Recyclable
Tape Size:50m long
Material: Paper
Ethically made in England
This tape is very similar to masking tape, eco friendly water soluble inks are used,  making it the perfect alternative to traditional tapes. 
The tape was produced using renewable resources and can be recycled when you're finished.
Our Wild Herb tape is inspired by antique drawings of studies on garden herbs. 
Our Four Season tape takes inspiration from our four unique seasons of the year. 'The seasons are what a symphony ought to be: four perfect movements in harmony with each other.'  Arthur Rubinstein 
---
Free shipping on orders over £50
Sustainability
Natural Materials
We extend our commitment to the environment beyond the ingredients & materials used in our products. Our packaging is free from elemental chlorine and is consciously designed to be either made from recycled materials or be recyclable, reusable, biodegradable, or compostable.
Zero Waste
Low Impact
Low impact products minimise environmental impact throughout their lifecycle with sustainable materials, energy-efficient production, and waste reduction. They promote responsible consumption, durability, and easy recycling.