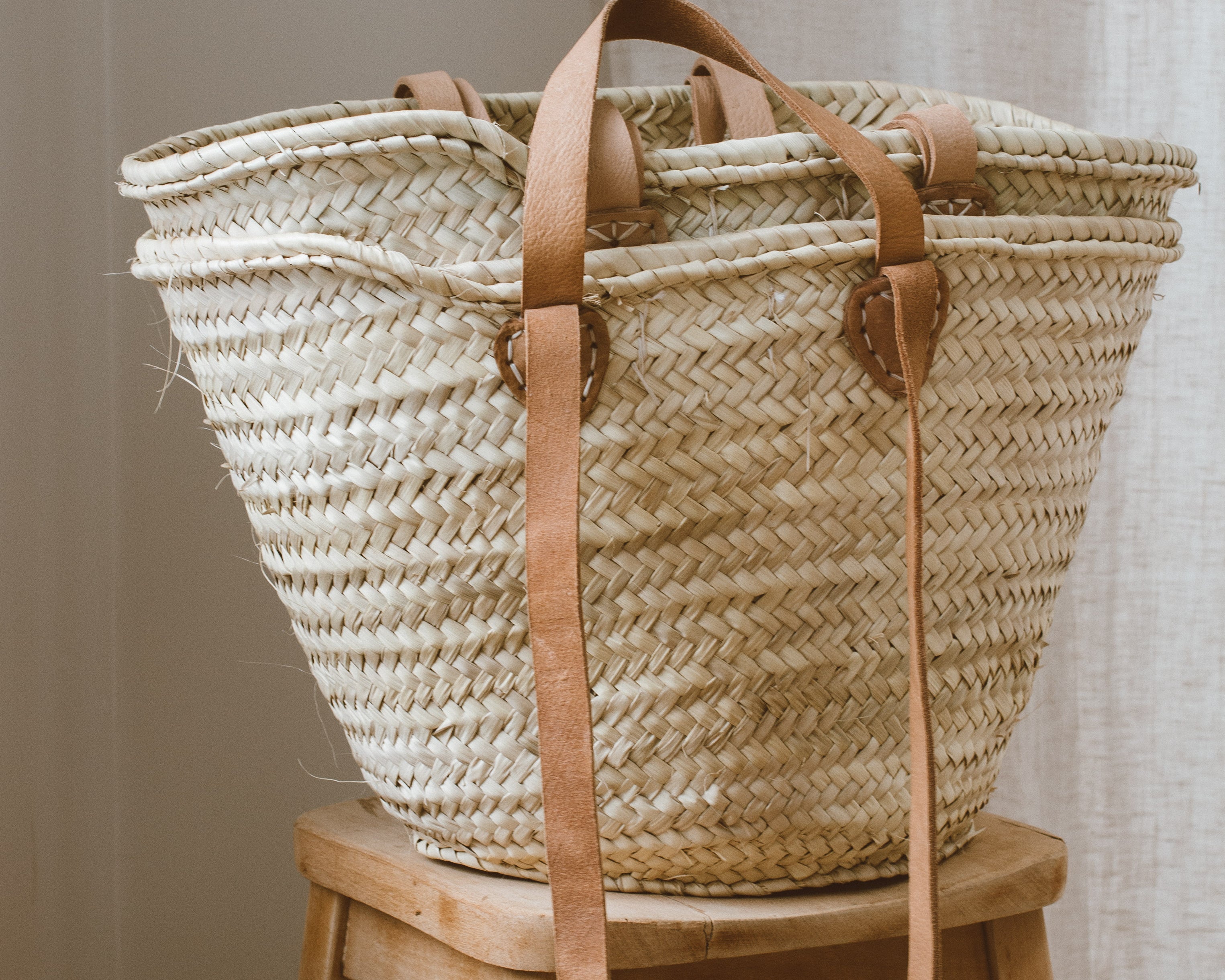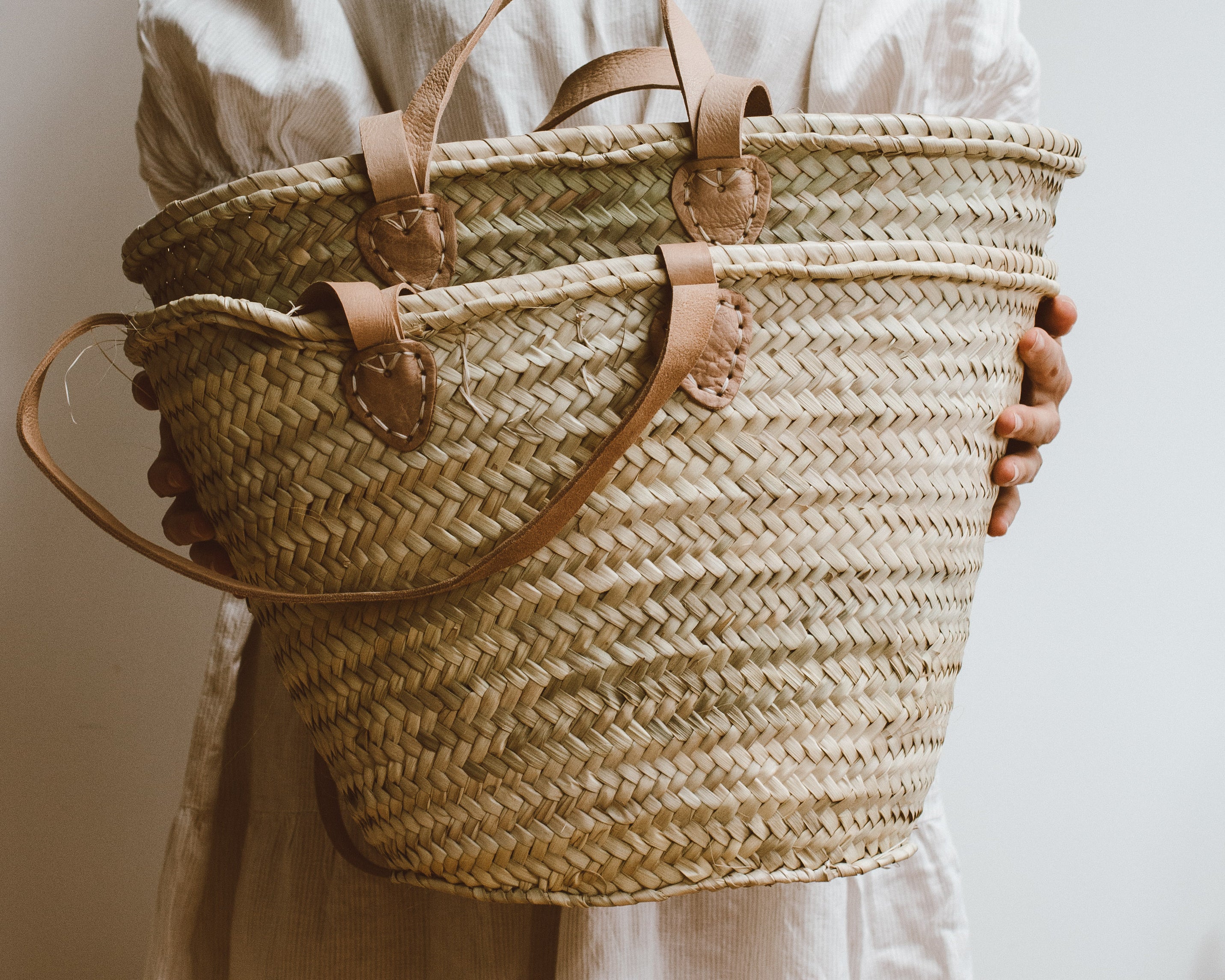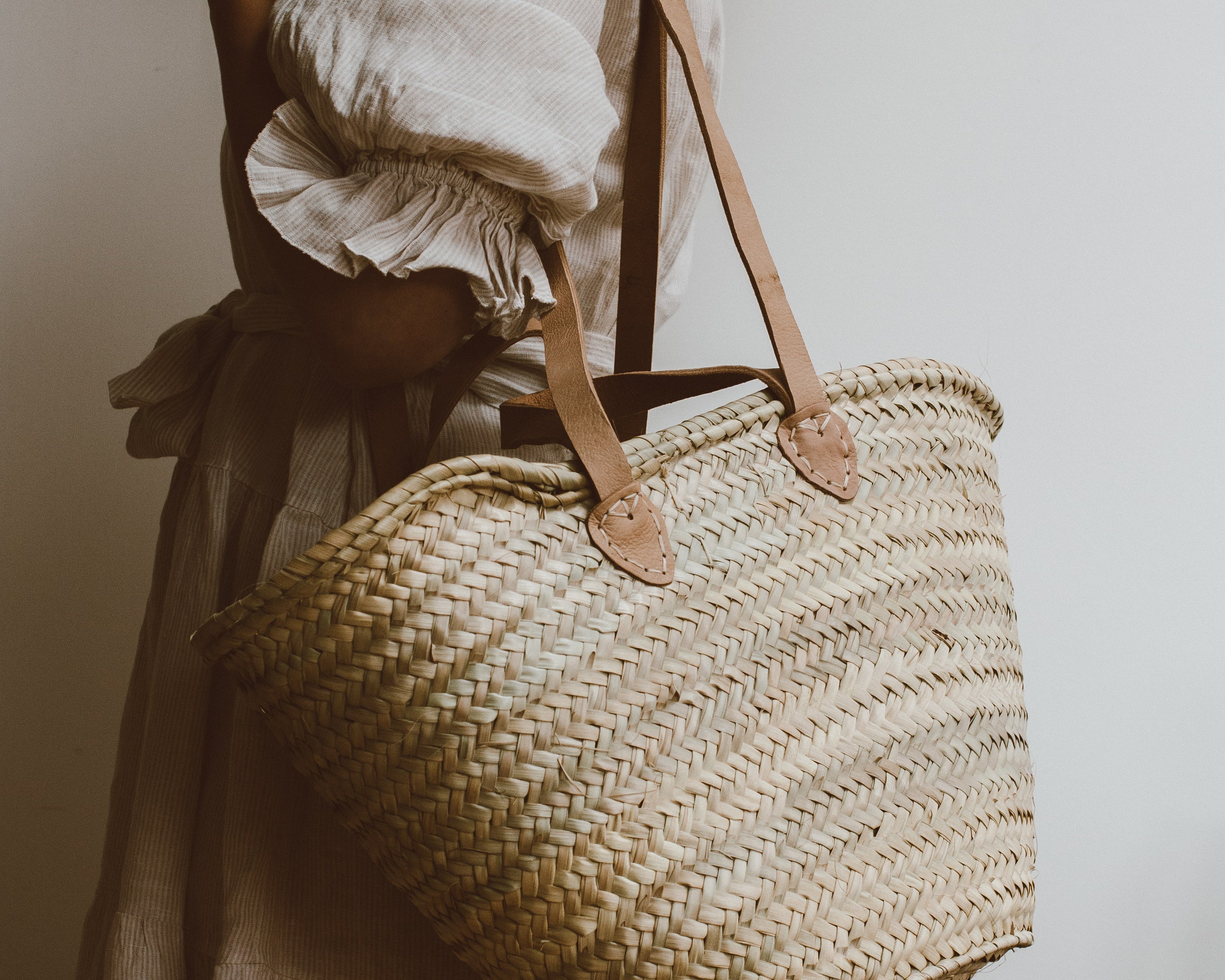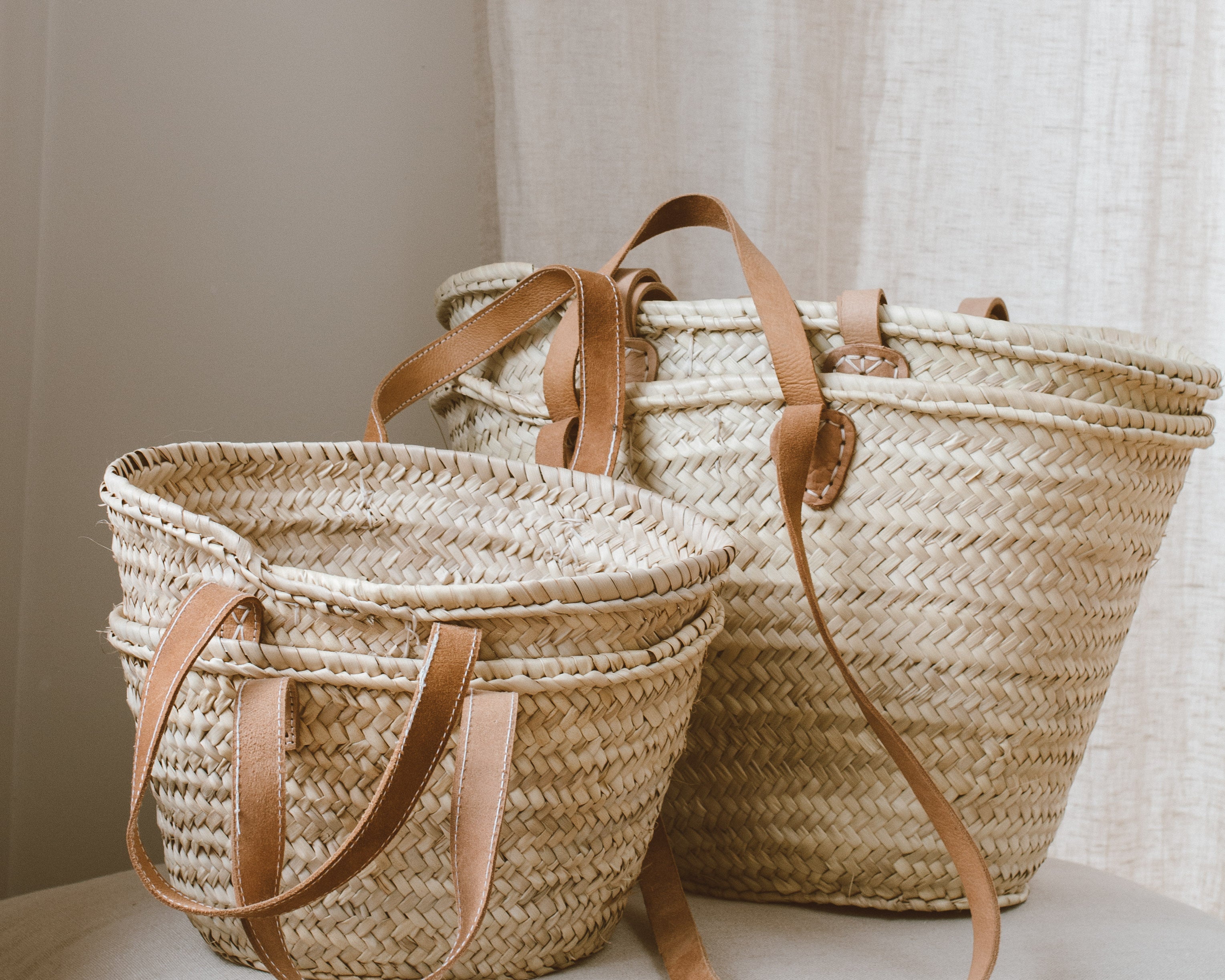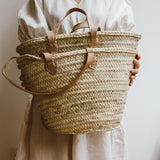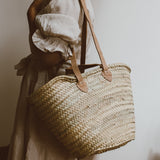 Our French market classic is handwoven in Morocco from palm leaves, creating a beautiful herringbone texture of sturdy natural fibers. The bag is ideal for carrying groceries and other daily essentials. This basket has doubled straps allowing the basket to transition from tote to shoulder bag.
The leather used for the handles is undyed. The natural leather will begin to tan when it is exposed to sunlight, changing from natural shade to a more brownish tone. The natural patina process will continue and will continually darken your leather. The handles will have the most beautiful and natural shade, it is worth experiencing the change yourself. I promise you will not be disappointed.  
Our baskets are handmade. Each item is a unique display of craftsmanship and slight variations will occur.
- Handmade by artisans in Morocco  
- Doubled straps made from natural undyed leather
- Material: Date palm leaf and leather
Dimensions:  55cm W x 30cm H
---
Free shipping on orders over £50
Sustainability
Natural Materials
We extend our commitment to the environment beyond the ingredients & materials used in our products. Our packaging is free from elemental chlorine and is consciously designed to be either made from recycled materials or be recyclable, reusable, biodegradable, or compostable.
Zero Waste
Low Impact
Low impact products minimise environmental impact throughout their lifecycle with sustainable materials, energy-efficient production, and waste reduction. They promote responsible consumption, durability, and easy recycling.