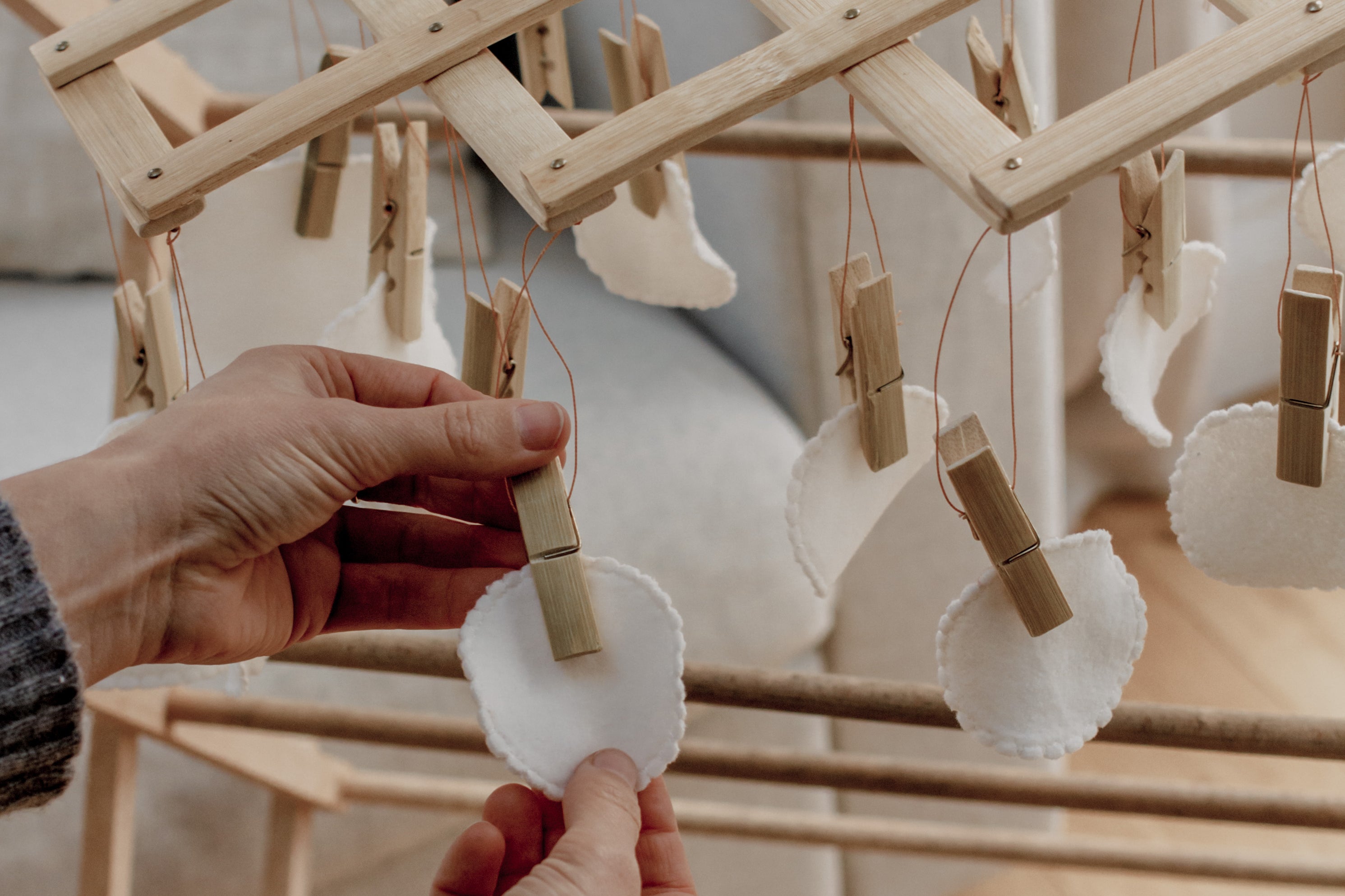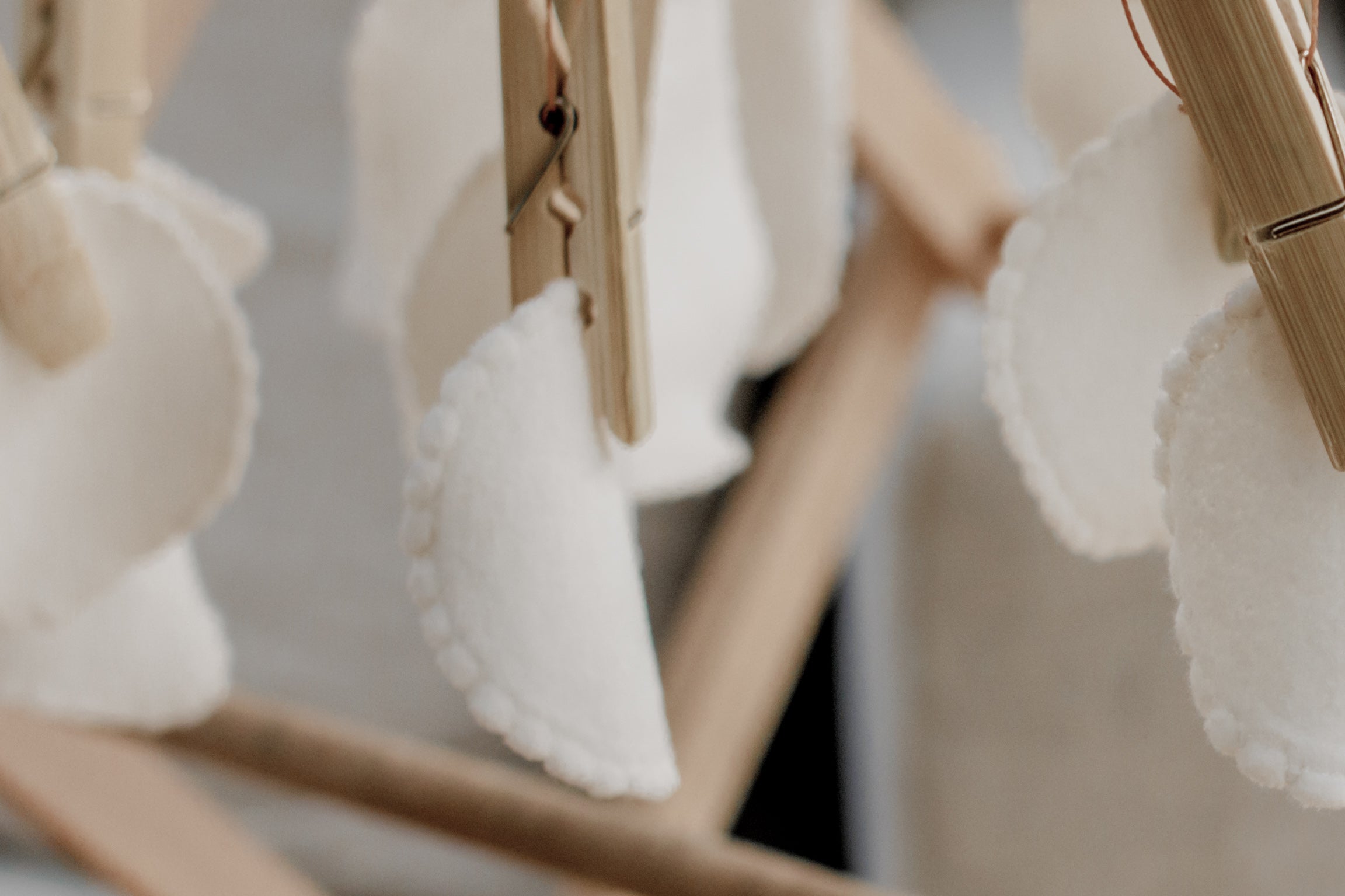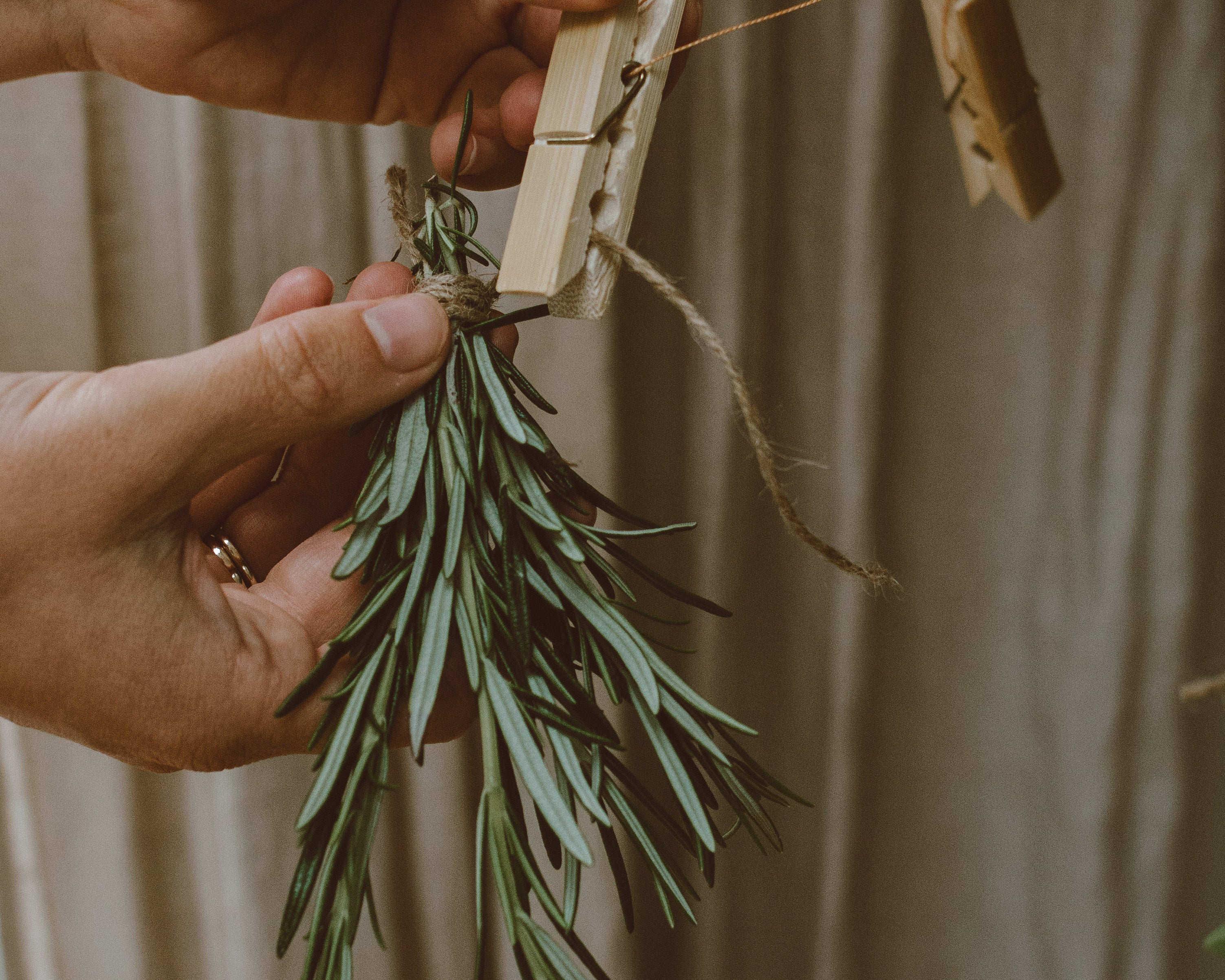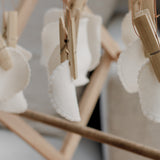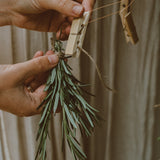 Laundry Peg Airer | Bamboo
Description

Composition

Packaging
Ideal for drying the small things around your home, such as your reusable cotton rounds, reusable wipes, socks and underwear. The hanger is also perfect for drying herbs, flowers and plants.
Sustainably grown moso bamboo
Ideal for drying the small things around your home

Perfect for dry

ing herbs, flowers and plants

Conscious, Sustainable, Naturally Beautiful
Our laundry peg airer is made out of natural moso bamboo. Bamboo is the fastest growing plant on earth. So like grass, when you cut it back, it continues to grow - and fast. It is naturally antibacterial which means that there is no need to use fertilisers or pesticides during its cultivation.
---
Free shipping on orders over £50
Laundry Peg Airer | Bamboo
Sustainability
Natural Materials
We extend our commitment to the environment beyond the ingredients & materials used in our products. Our packaging is free from elemental chlorine and is consciously designed to be either made from recycled materials or be recyclable, reusable, biodegradable, or compostable.
Zero Waste
Low Impact
Low impact products minimise environmental impact throughout their lifecycle with sustainable materials, energy-efficient production, and waste reduction. They promote responsible consumption, durability, and easy recycling.