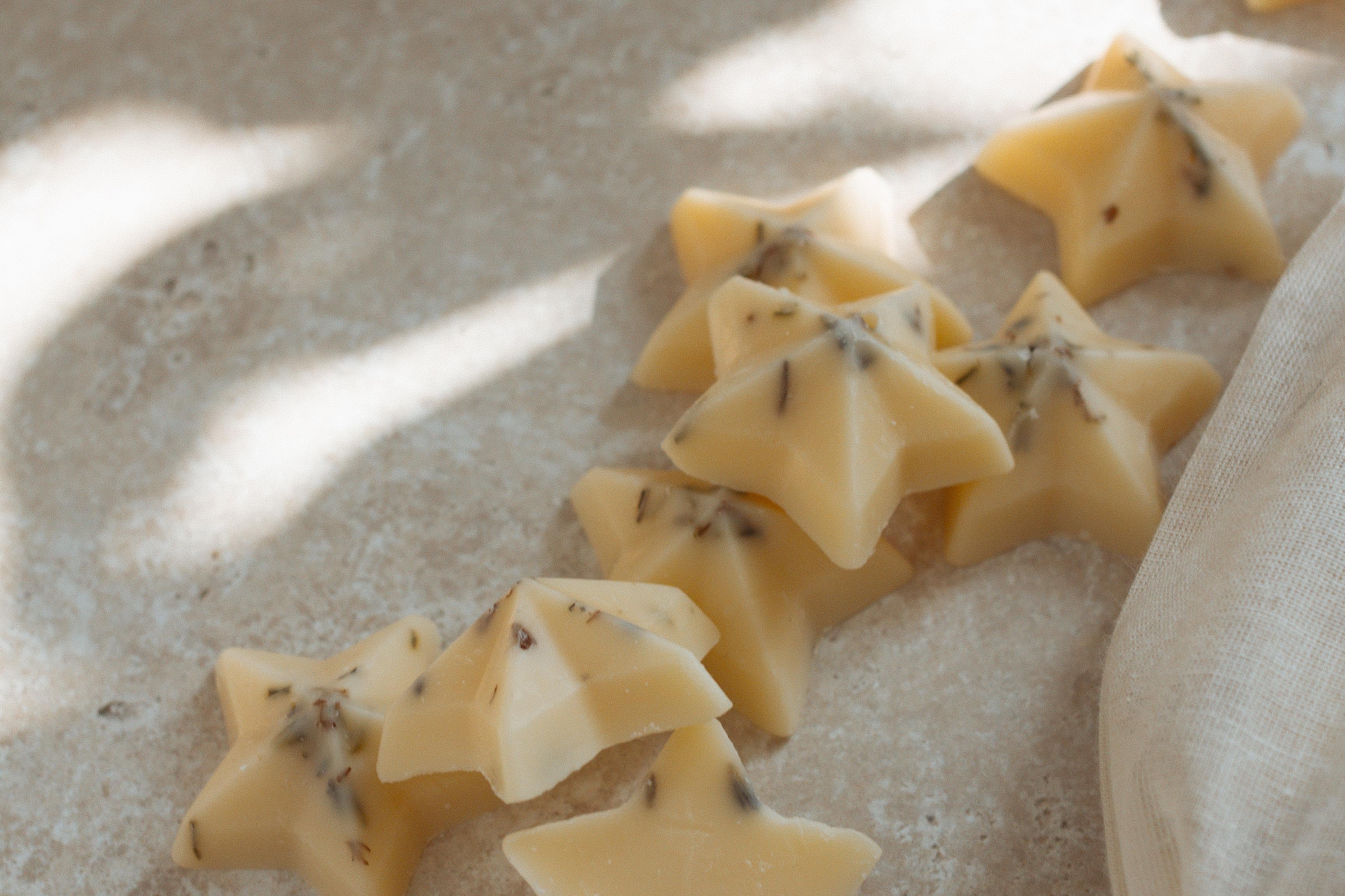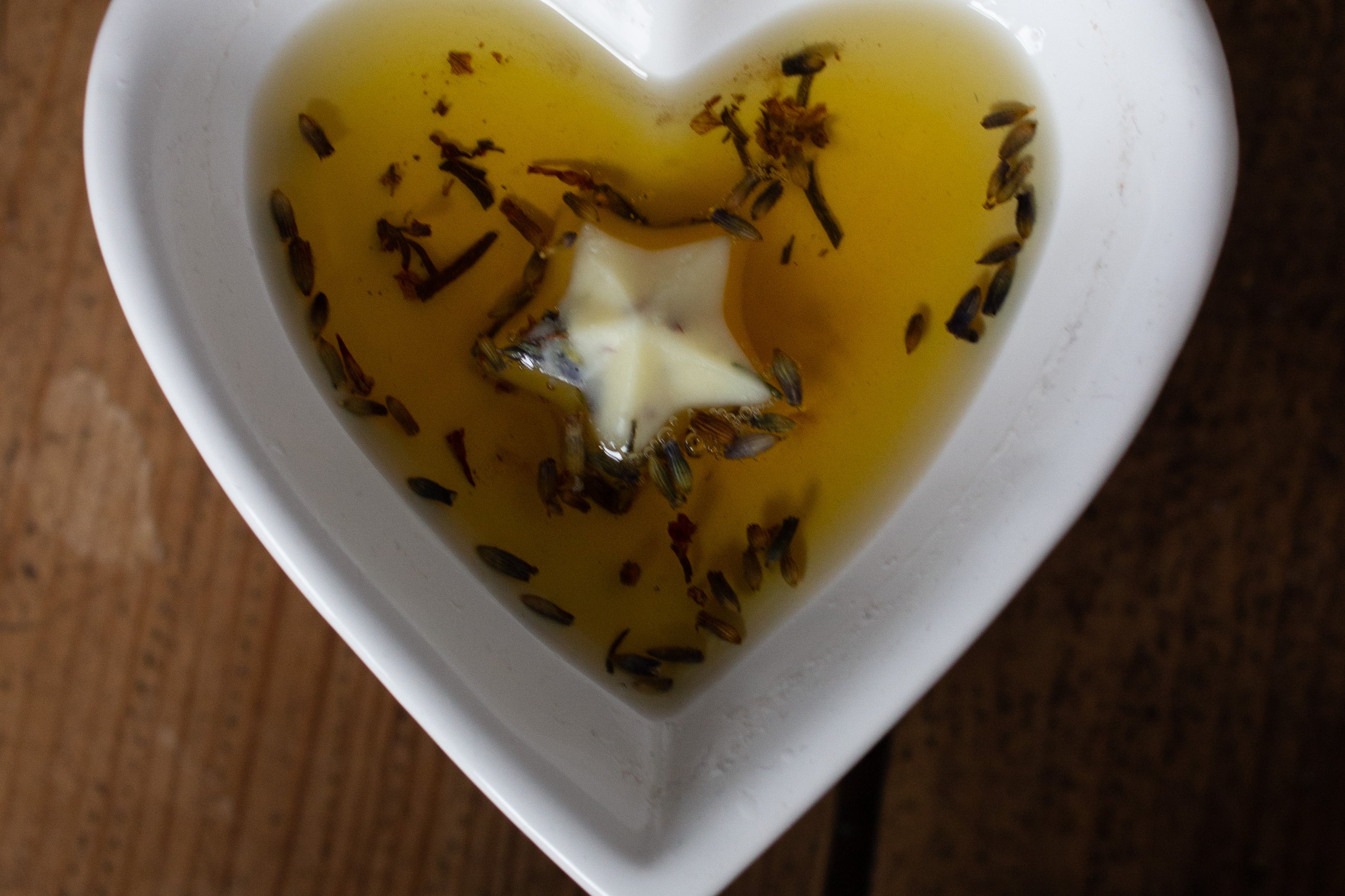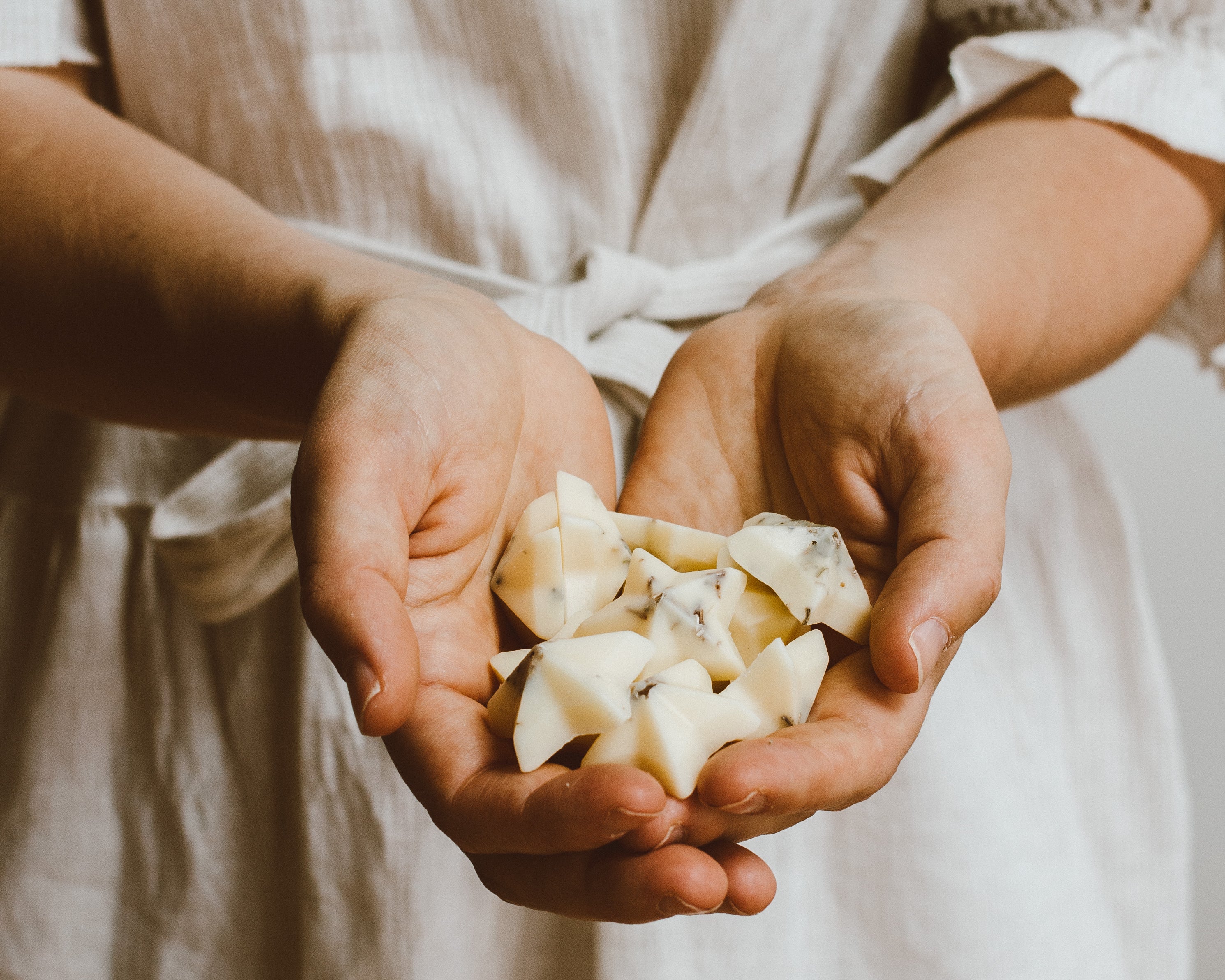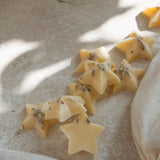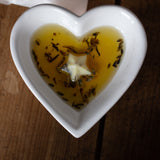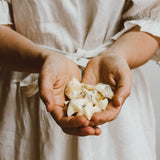 Beeswax Melts — Organic Lavender
Description

Composition

Packaging
A calming blend of sweet beeswax, natural soy wax and soothing organic lavender: the perfect antidote to stress and hurriedness.
Made using organic lavender essential oils. I love using these around our home as they are subtle, soothing and free from any toxins. They fill your home with a fresh breeze all the way from the fields of the Provence. What makes our melts so special? I am so sensitive to synthetic fragrances that I was looking for ways to naturally scent our home.
I love scent and believe it's such an important part of every home. However most products are filled with synthetic ingredients and are overpowering. Our lavender melts are subtle and natural.
The scent of lavender paired with sweet beeswax is my favourite. It was also important to me that the essential oil used for sourced organically. I found a beautiful little distillery in France that make their own small batches of essential oils.
I hope you will enjoy our lavender melts as much as we do,
Eileen (Founder of Goldrick)
Beeswax candles hold a special place in history, with their use as a source of light dating back thousands of years. 

Our candles, crafted from pure beeswax, are not only eco-friendly and renewable but also emit a brilliant, white light in the same spectrum as sunlight. What's more, they carry a natural, delicate honey fragrance, adding to their charm. 

Additionally, beeswax candles are also known for their hypo-allergenic qualities, providing a comfortable option for those with asthma or allergies who often find fewer sensitivities when using them.
Beeswax, Organic French Lavender, Soy Wax & Lavender Petals
12 x beeswax melts , approximately 5 hours burn time per melt

Delicately presented in a GOTS Certified Organic Cotton Gift Bag.
---
Free shipping on orders over £50
Beeswax Melts — Organic Lavender
Sustainability
Natural Materials
We extend our commitment to the environment beyond the ingredients & materials used in our products. Our packaging is free from elemental chlorine and is consciously designed to be either made from recycled materials or be recyclable, reusable, biodegradable, or compostable.
Zero Waste
Low Impact
Low impact products minimise environmental impact throughout their lifecycle with sustainable materials, energy-efficient production, and waste reduction. They promote responsible consumption, durability, and easy recycling.