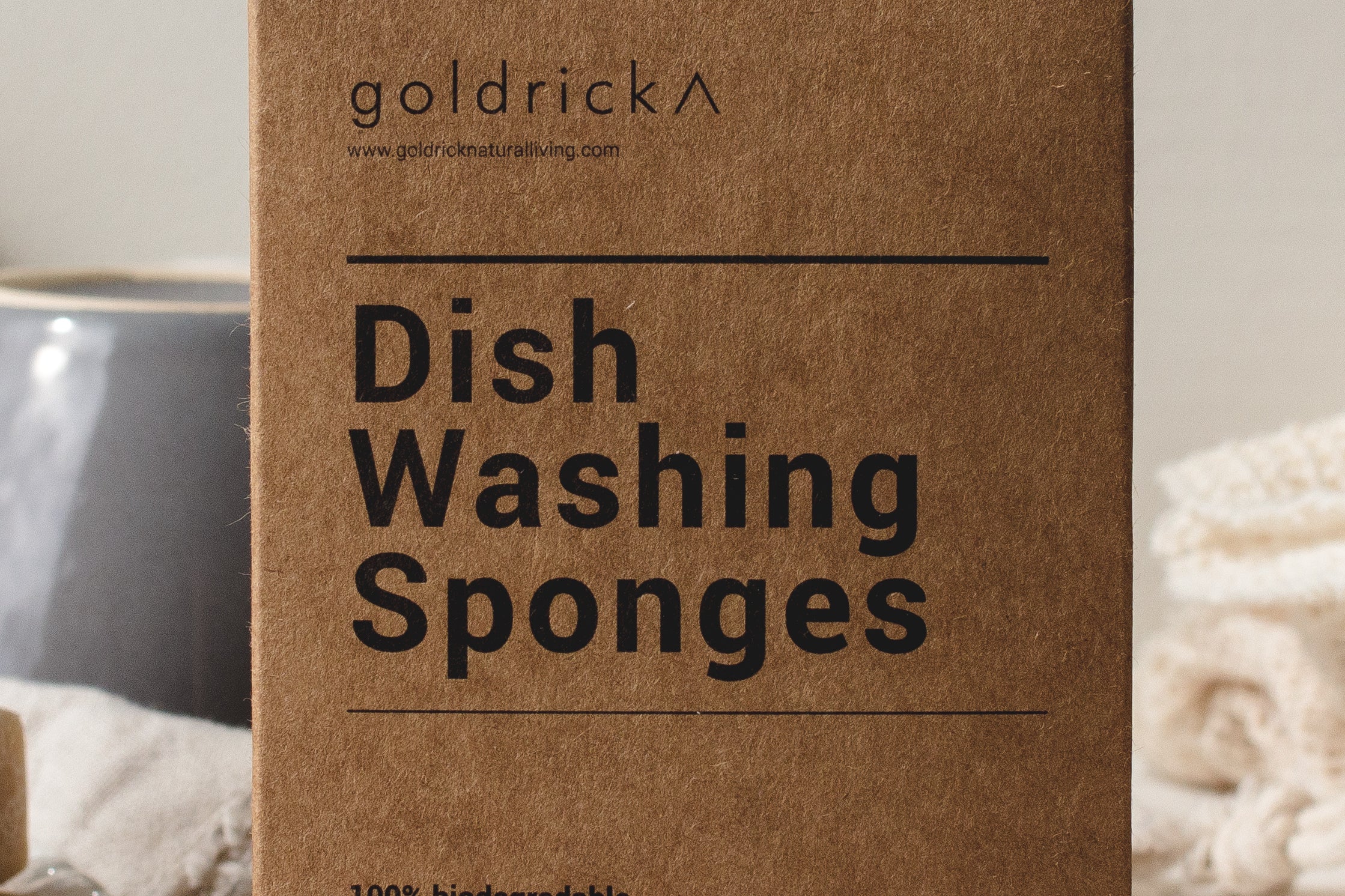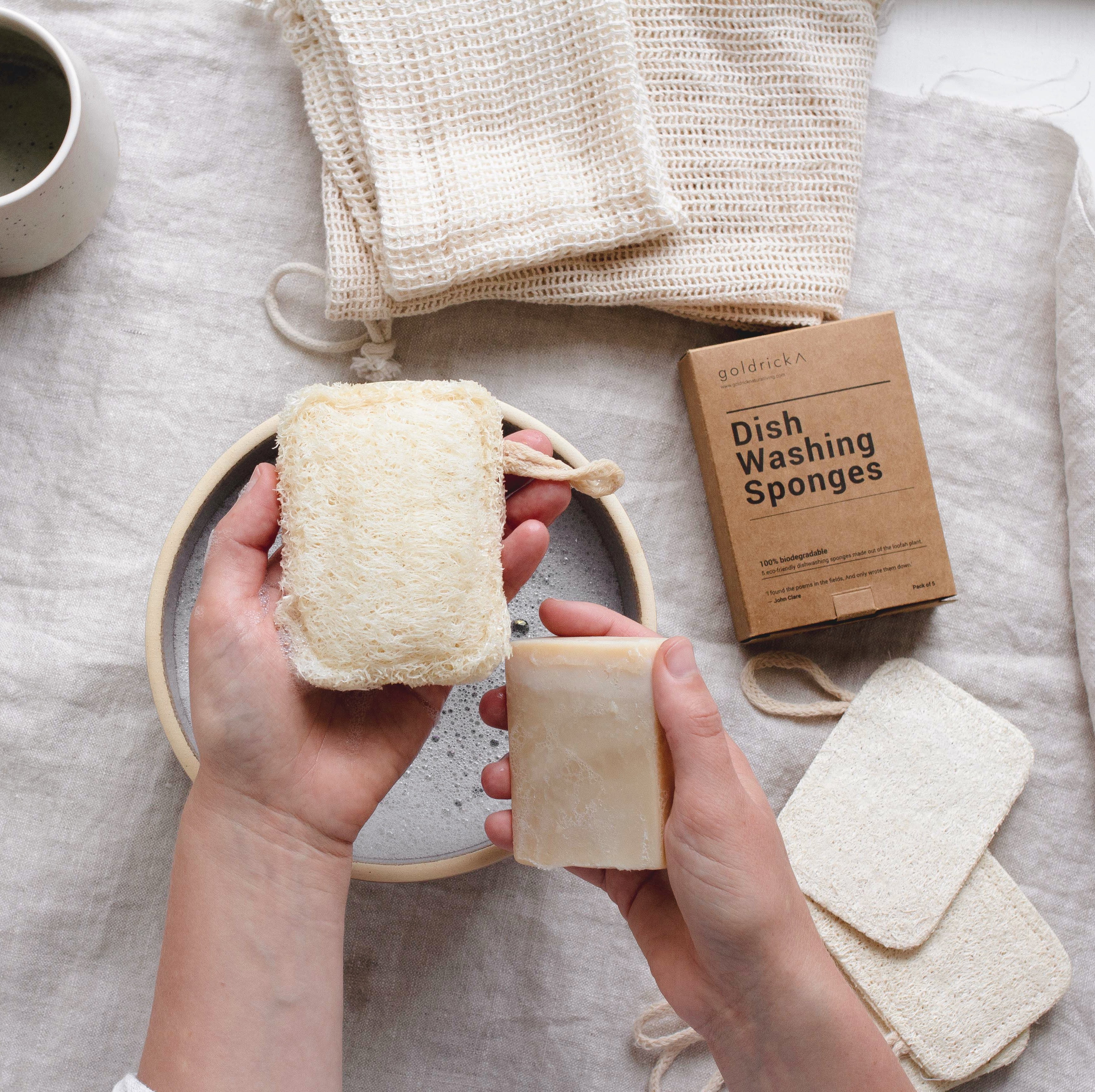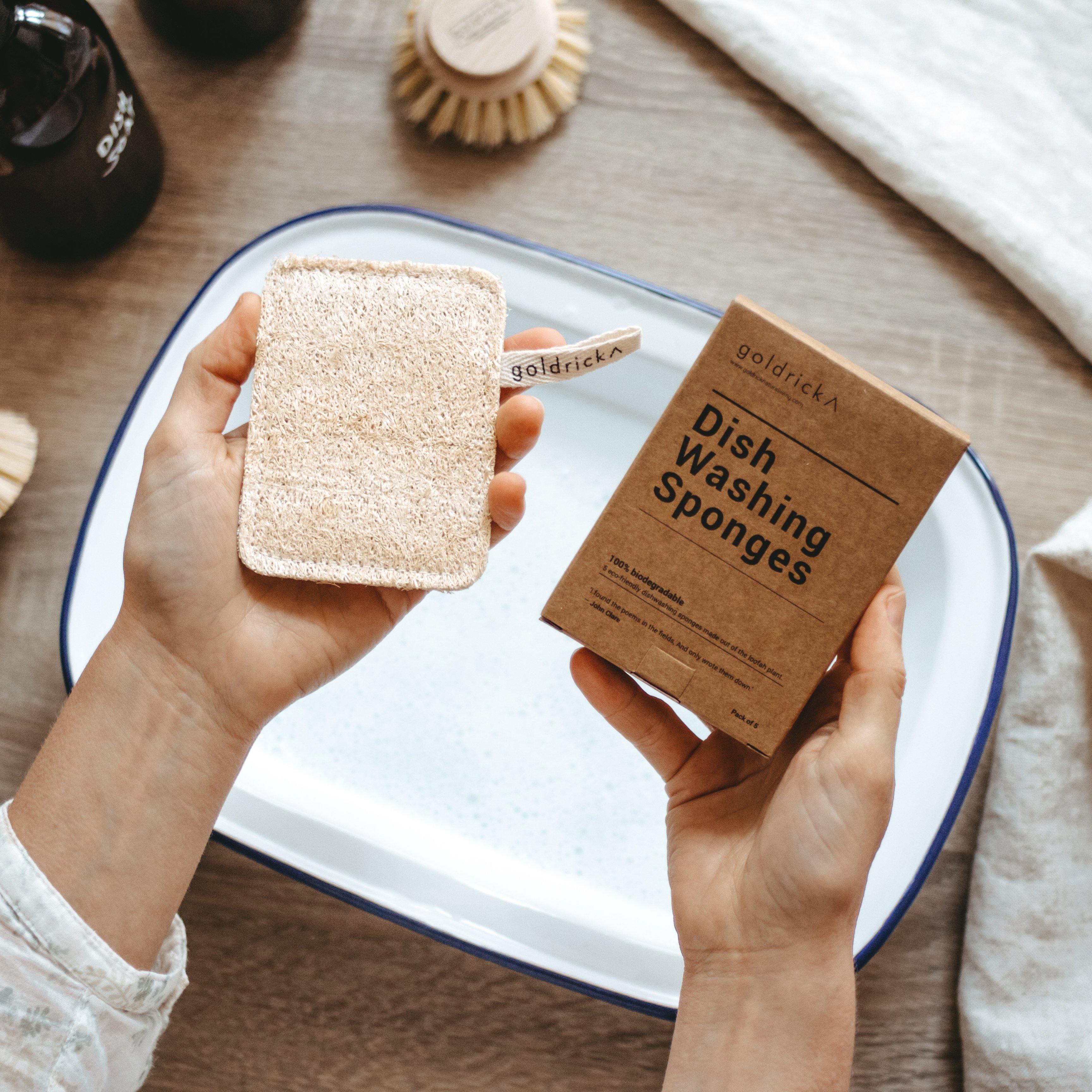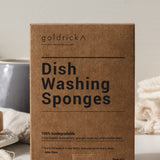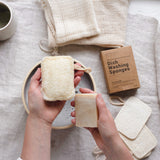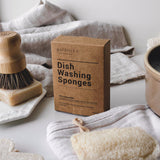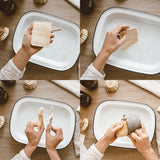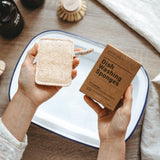 Loofah Dishwashing Sponge
Goldrick's natural dishwashing sponges are made from pure loofah plants, which means they are completely biodegradable and compostable. Clean your dishes and be "zero waste" to the planet.
The mesh-like texture makes it easy to foam using less cleaning liquid. Hard enough to wipe out all plaque & food junk left behind, also soft to protect non-stick pans, smooth plates & other scratch-afraid items. Durable for around 40 days.
Quantity: 5 Sponges
Material: Loofah fibrous & cotton string    
Size: 10cm x 7cm 
Vegan
How To Use
Before your first use, soak your loofah sponge in water for 5 minutes, it will expand and soften - make sure to rinse and hang your loofah after each use. You can gently wash your loofah every now and then in a bowl of baking soda, this will increase the loofah's lifespan. 
What Is Loofah
The loofah plant is a fast growing vine native to Asia and Egypt, belonging to the cucumber family (not a sea organism what many people think), the loofah fruit is quite similar to a cucumber but much bigger. The inside of this fruit develops strong fibres, which are perfect for cleaning and scrubbing! 
---
Free shipping on orders over £50
Loofah Dishwashing Sponge
Sustainability
Natural Materials
We extend our commitment to the environment beyond the ingredients & materials used in our products. Our packaging is free from elemental chlorine and is consciously designed to be either made from recycled materials or be recyclable, reusable, biodegradable, or compostable.
Zero Waste
Low Impact
Low impact products minimise environmental impact throughout their lifecycle with sustainable materials, energy-efficient production, and waste reduction. They promote responsible consumption, durability, and easy recycling.