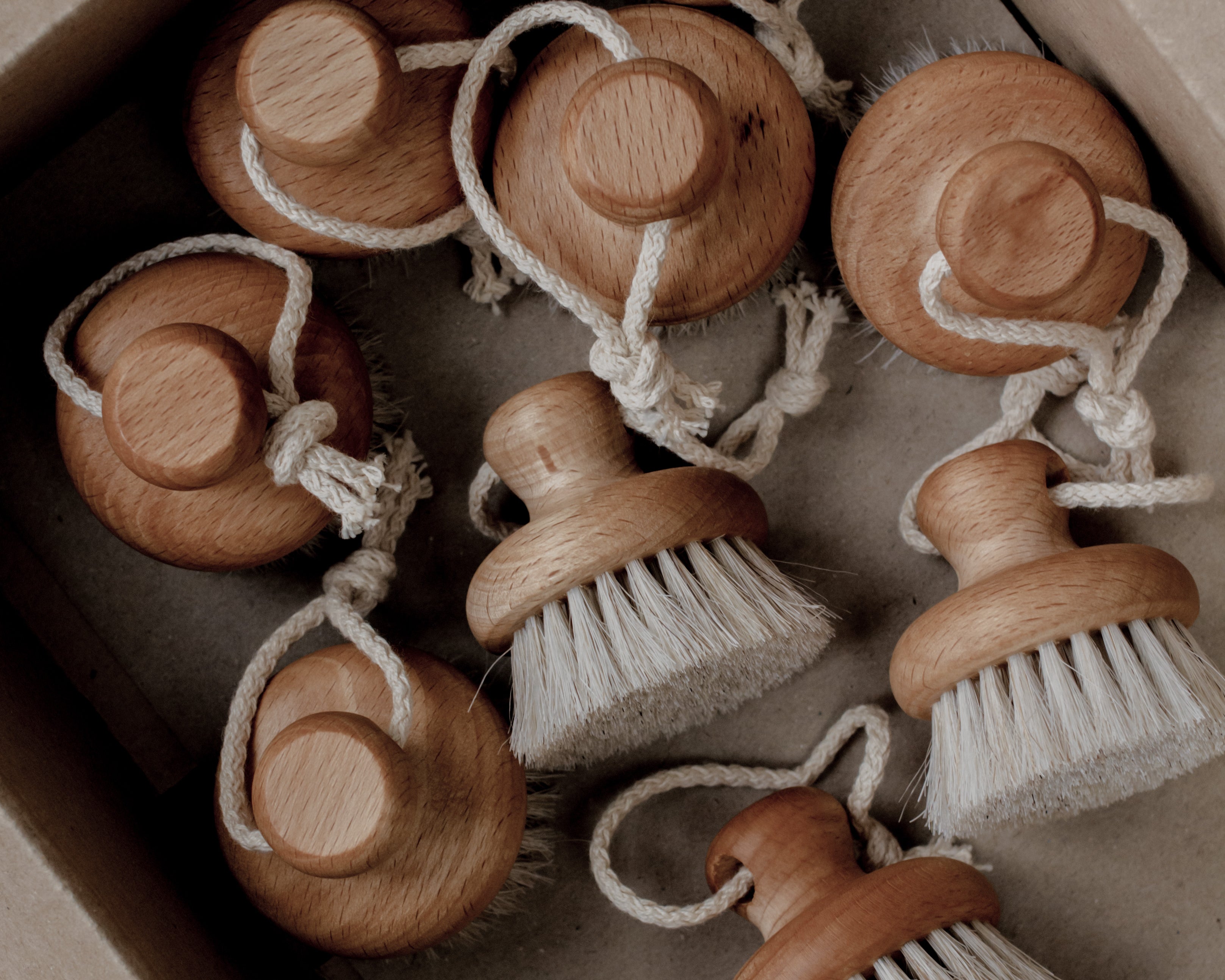 Description

Composition

Alternative To

Packaging
The mechanical action of dry brushing is wonderful for exfoliating dry winter skin. It also helps detoxify by increasing blood circulation and promoting lymph flow/drainage. Dry brushing unclogs pores in the exfoliation process. It also stimulates your nervous system, which can make you feel invigorated afterward.
Our brushes are ethically handcrafted in a small family owned brushworks in the Black Forest of Germany. Established over 140 years ago they are one of the last remaining artisanal brush house factories in Germany. Using natural, sustainable and ethically sourced materials they combine artisanal craft with beautiful design and perfect functionality.
Crafted from locally sourced beech wood, naturally oiled and FSC® certified, the bristles are composed of natural horse-maine hair bristles. Cotton string.
128mm x 42mm
---
Free shipping on orders over £50
Sustainability
Natural Materials
We extend our commitment to the environment beyond the ingredients & materials used in our products. Our packaging is free from elemental chlorine and is consciously designed to be either made from recycled materials or be recyclable, reusable, biodegradable, or compostable.
Zero Waste
Low Impact
Low impact products minimise environmental impact throughout their lifecycle with sustainable materials, energy-efficient production, and waste reduction. They promote responsible consumption, durability, and easy recycling.