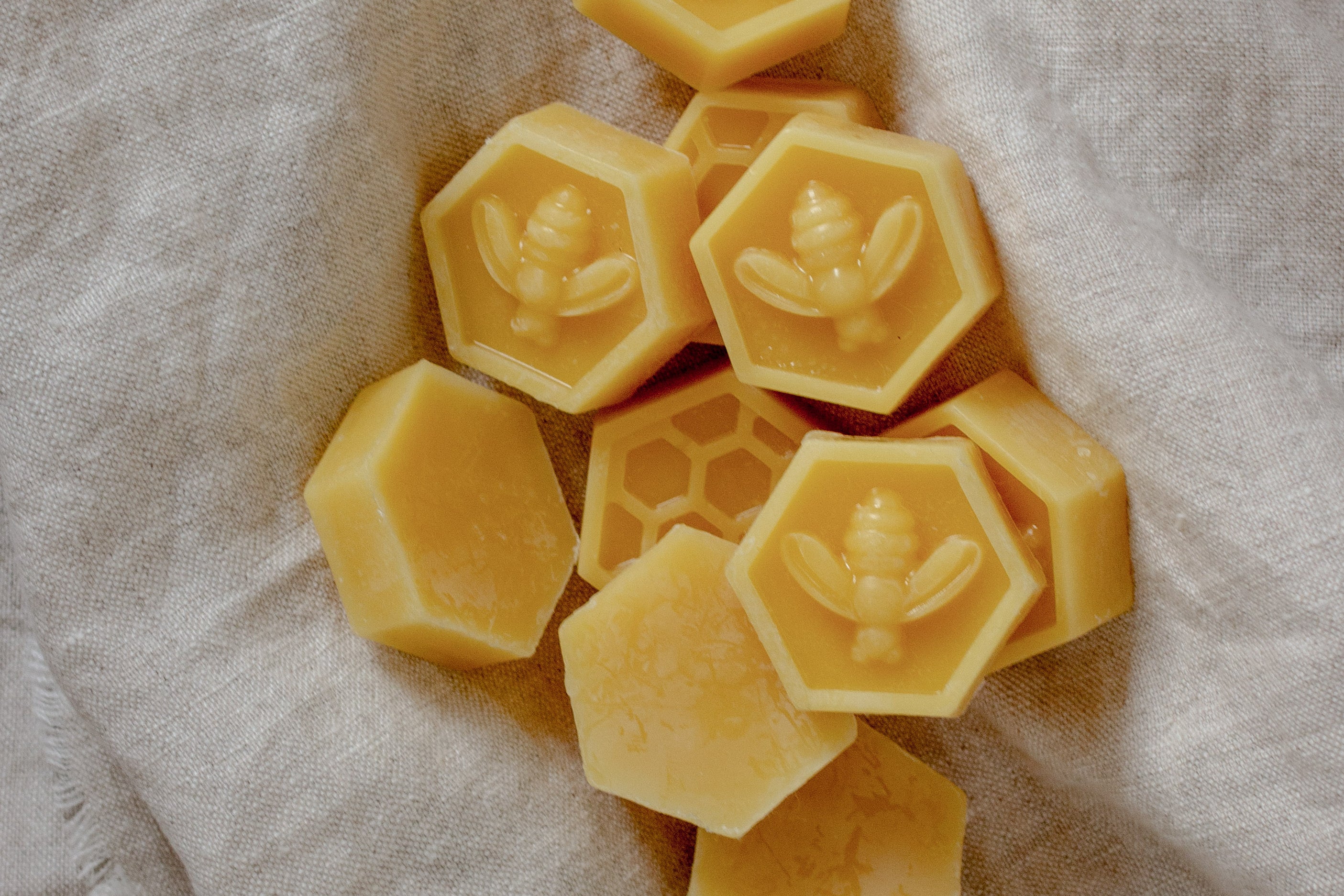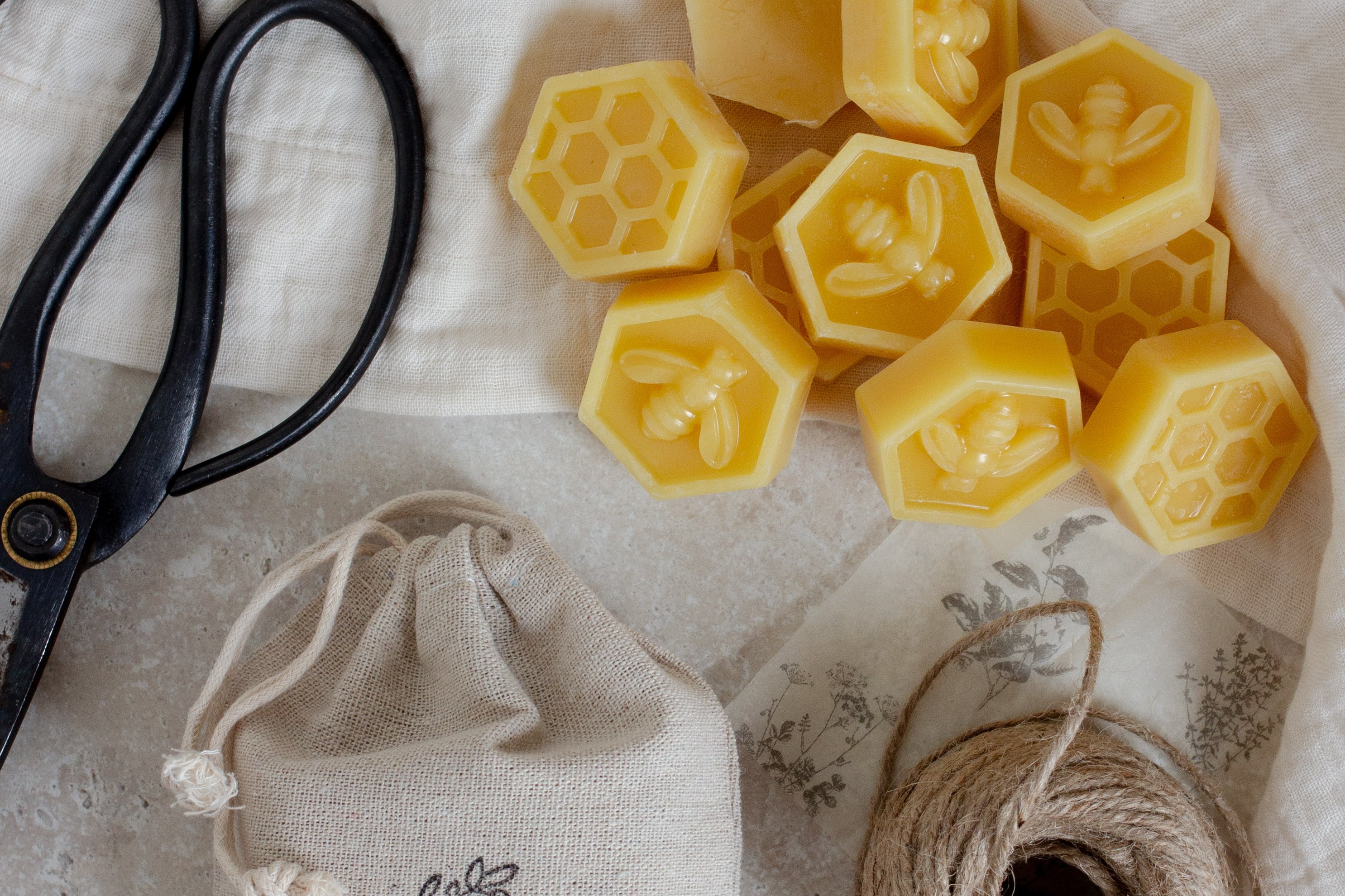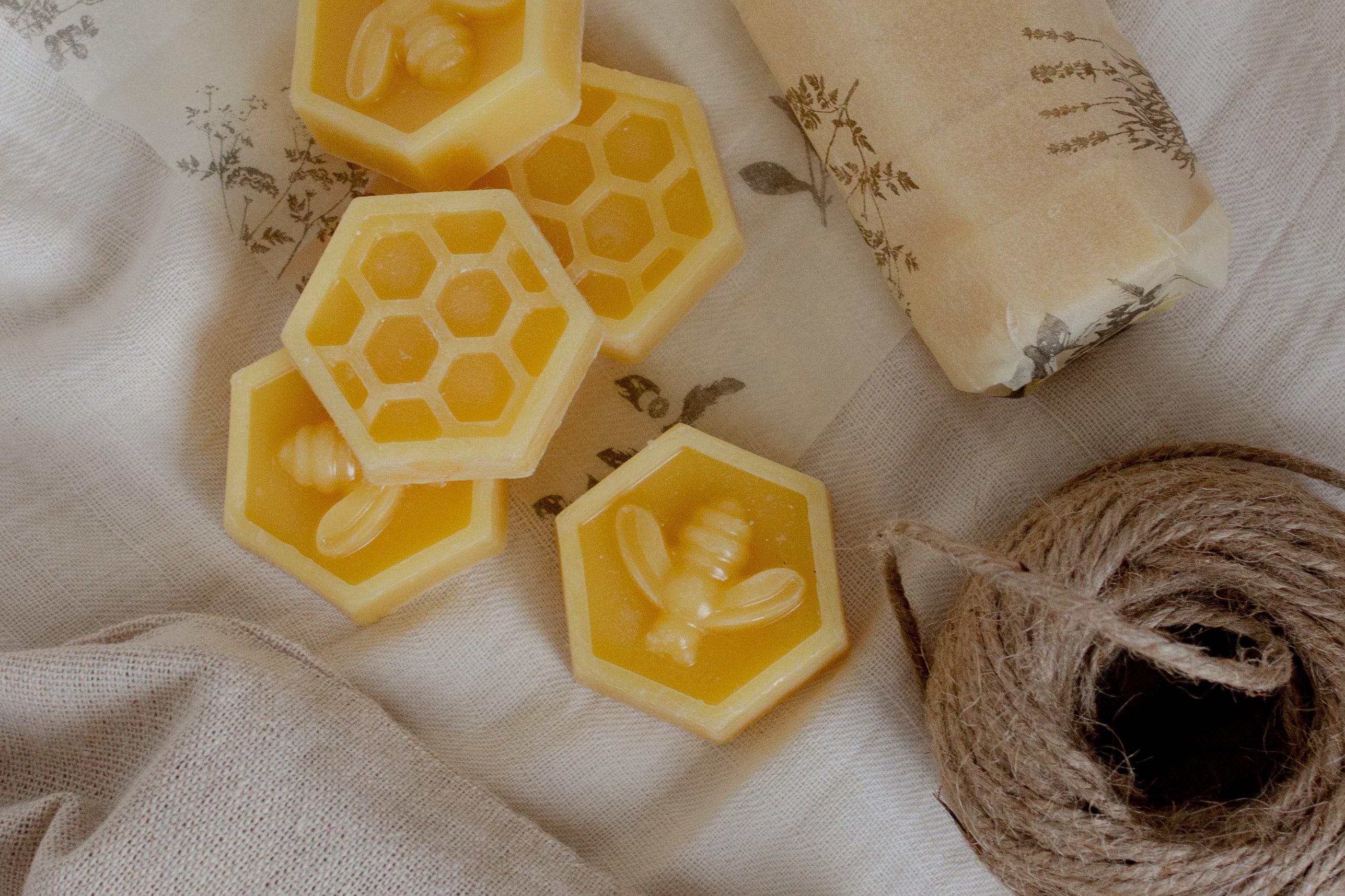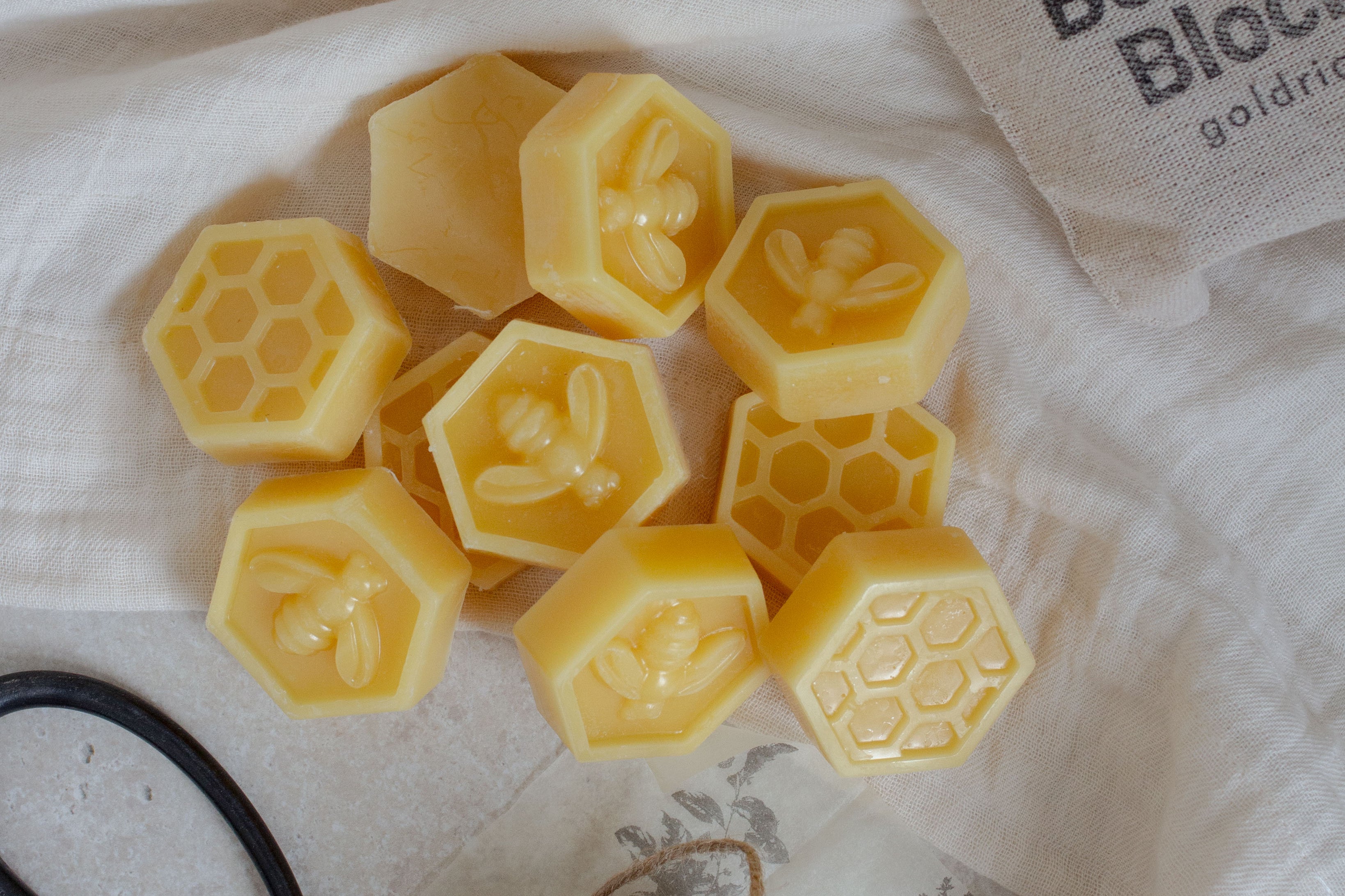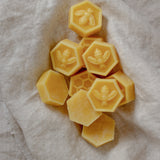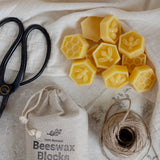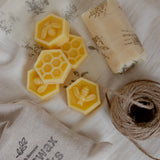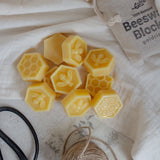 Description

Composition

Packaging
Introducing our Beeswax Crafting Set, which includes six beeswax blocks and a high-quality cotton wick. This set is a must-have for those keen on creating their own beeswax candles, wraps, shoe polish,  other exciting DIY projects.
Crafted from 100% natural, cosmetic-grade beeswax, our beeswax has undergone testing and is completely free from pesticides, making it a superior choice compared to other options on the market.

Set of 6 blocks & cotton wick
Here are some additional ideas for using beeswax in DIY projects:

Lip Balm and Body Salves: Create nourishing lip balms and body salves by combining beeswax with oils like coconut, almond, or olive oil. These products can be great for moisturizing and protecting the skin.

Wood Conditioner: Make a natural wood conditioner by mixing melted beeswax with mineral oil. This can be used to polish and protect wooden cutting boards, utensils, and furniture.

Crayons: Create non-toxic, eco-friendly crayons by melting beeswax and mixing it with natural pigments. These crayons can be a safe alternative for children's art projects.

Food Wraps: Besides beeswax wraps, you can also make reusable food wraps using a combination of beeswax, resin, and cotton fabric. These wraps can replace single-use plastic wrap.

Candles with Essential Oils: Combine beeswax with your favorite essential oils to create aromatic candles. Beeswax candles burn cleanly and have a lovely, natural scent.

Hand Cream: Make a nourishing hand cream by blending melted beeswax with shea butter, coconut oil, and a few drops of your preferred essential oil.

Waterproofing Fabric: Use a mixture of beeswax and a carrier oil to waterproof fabric. This can be applied to items like backpacks, jackets, or even canvas shoes.

Mustache Wax or Beard Balm: Create natural grooming products for facial hair using beeswax, along with oils like jojoba or argan oil, and optional scents like essential oils.

Herbal Infused Salves: Infuse beeswax with healing herbs like calendula, lavender, or chamomile to make soothing salves for minor cuts, scrapes, and skin irritations.

Soap Making: Incorporate beeswax into handmade soap recipes for added hardness and skin-nourishing properties.





100% Organic Beeswax & Cotton Wick
4
Delicately presented in a GOTS Certified Organic Cotton Gift Bag.
---
Free shipping on orders over £50
Sustainability
Natural Materials
We extend our commitment to the environment beyond the ingredients & materials used in our products. Our packaging is free from elemental chlorine and is consciously designed to be either made from recycled materials or be recyclable, reusable, biodegradable, or compostable.
Zero Waste
Low Impact
Low impact products minimise environmental impact throughout their lifecycle with sustainable materials, energy-efficient production, and waste reduction. They promote responsible consumption, durability, and easy recycling.