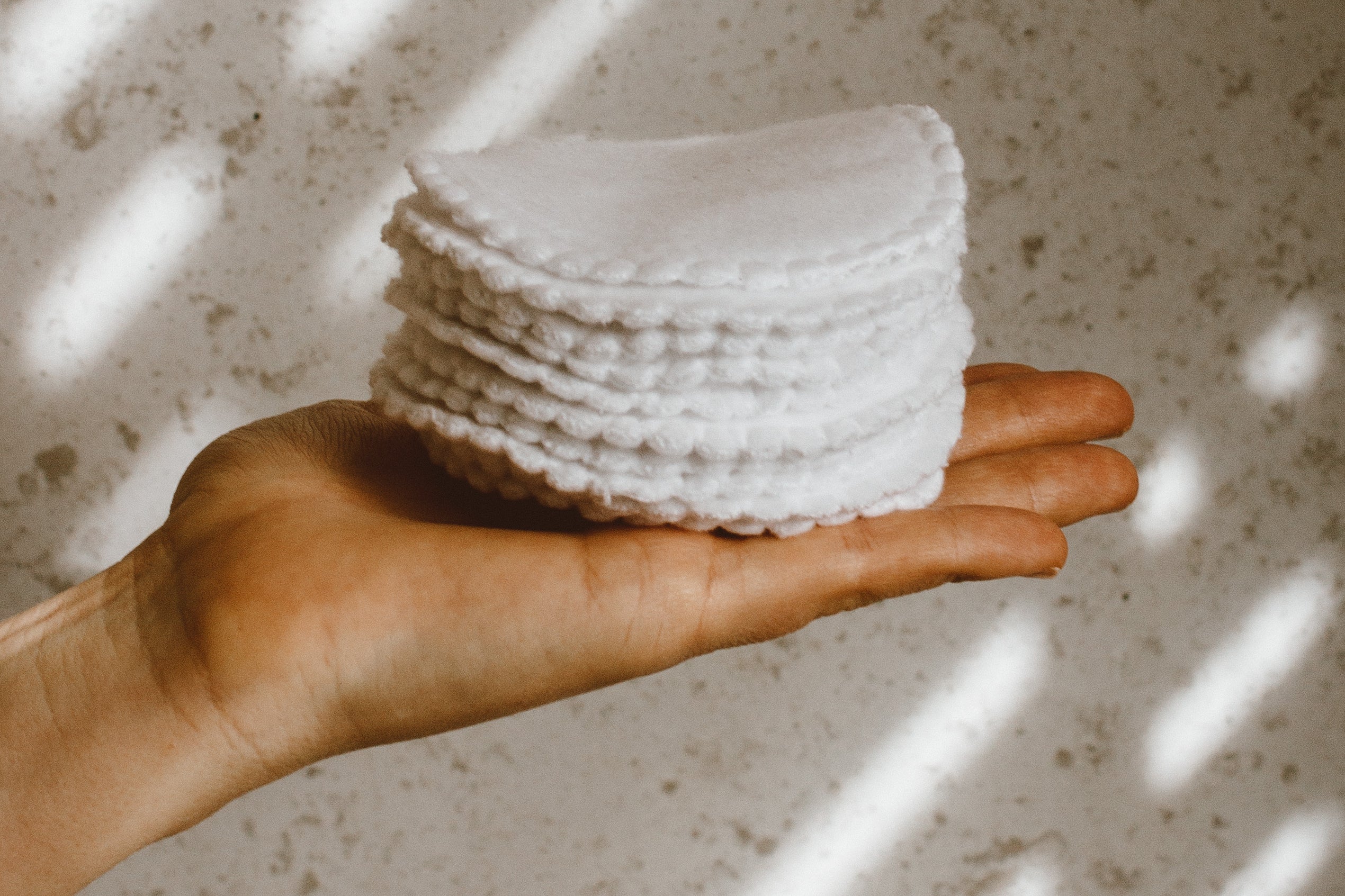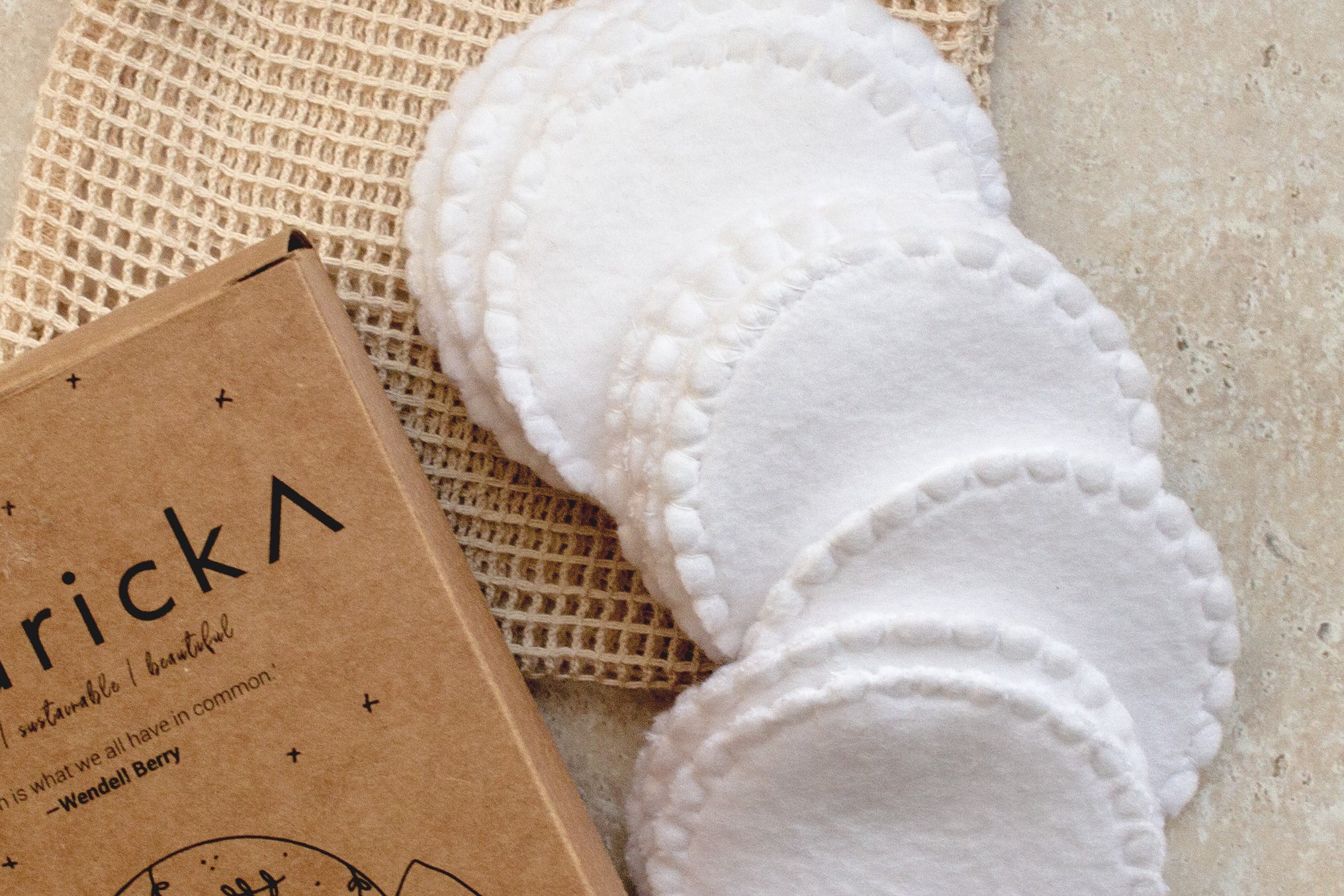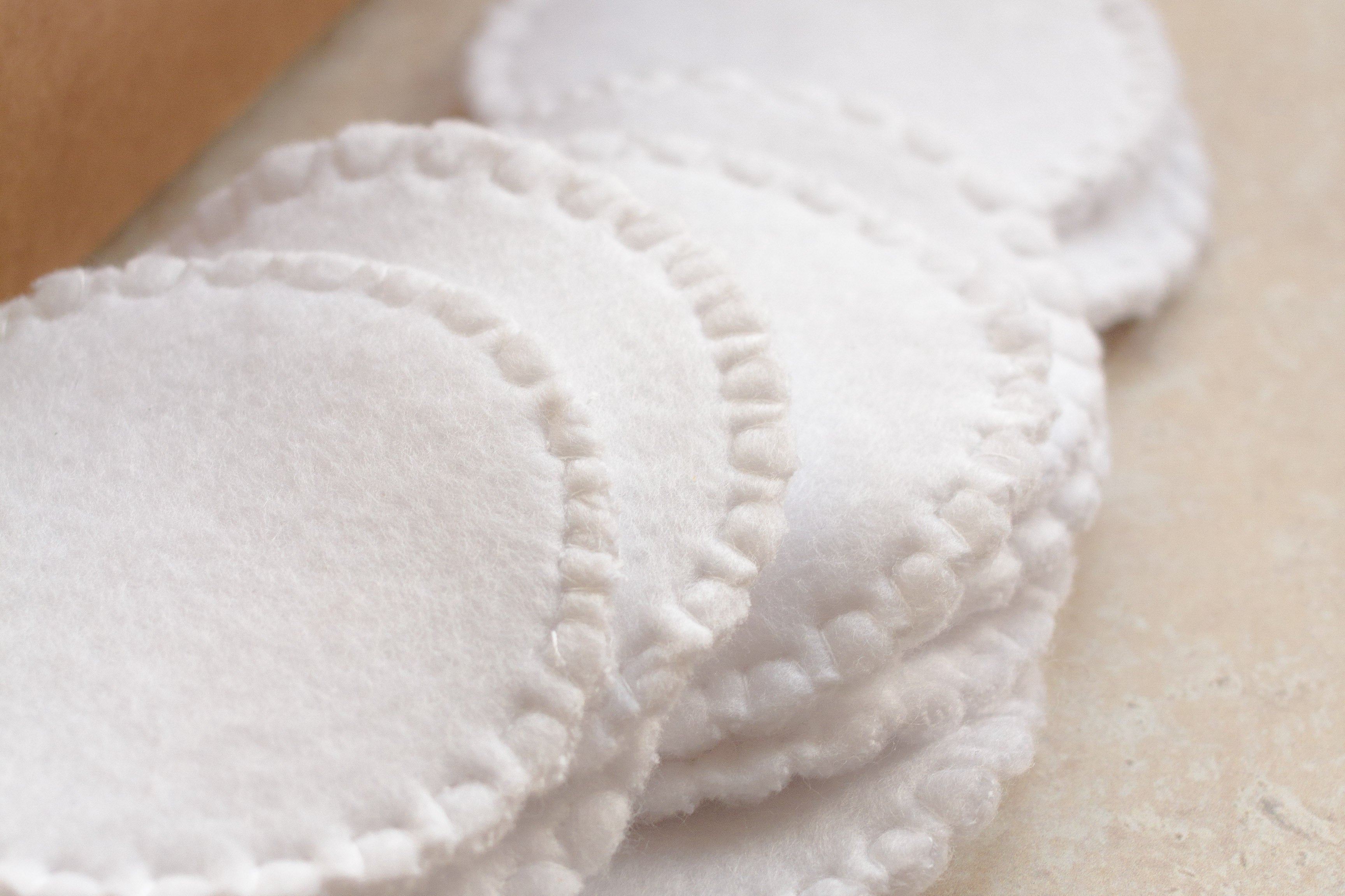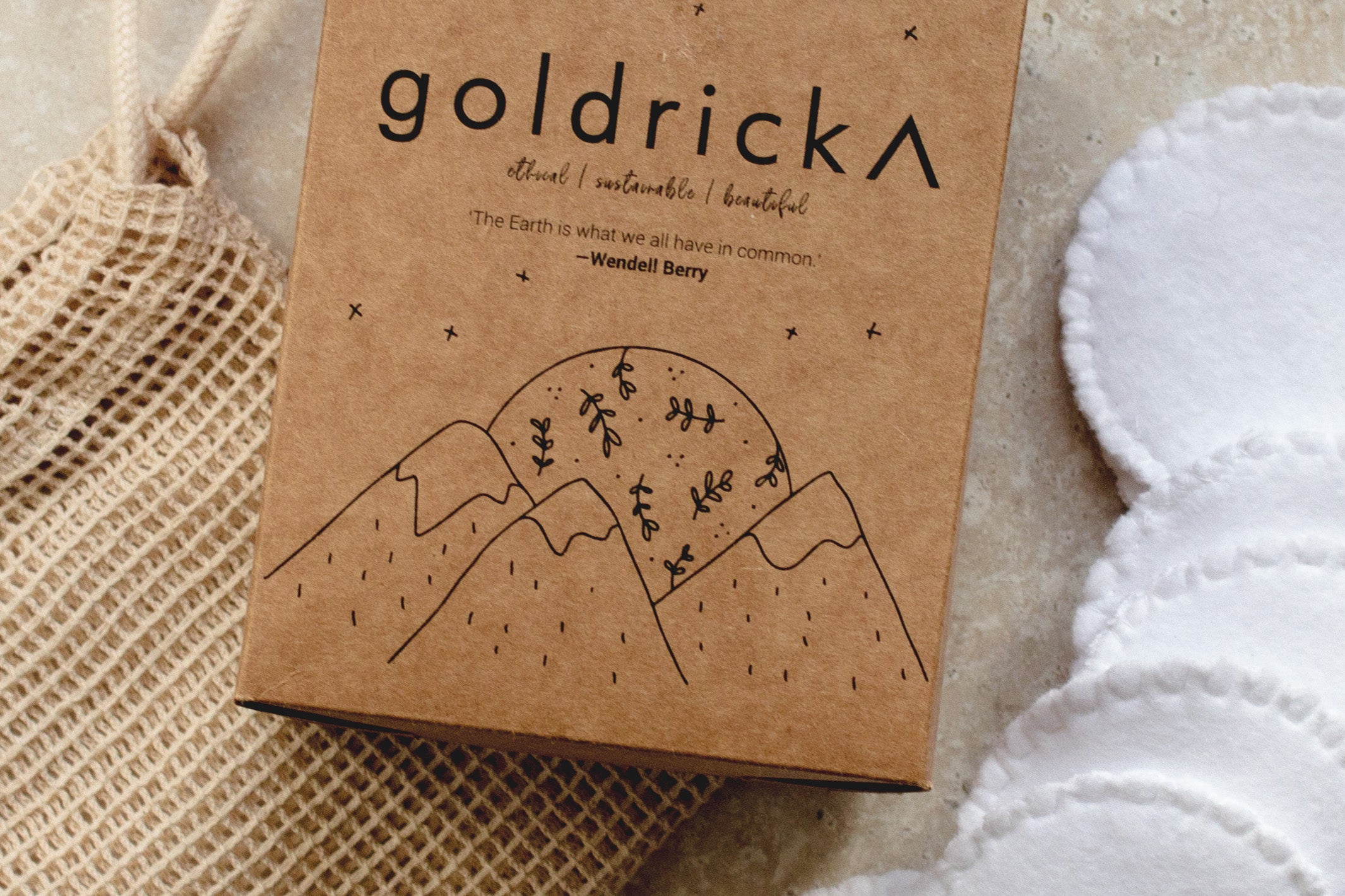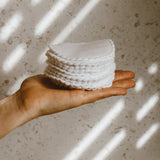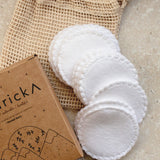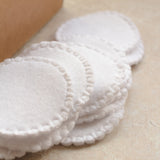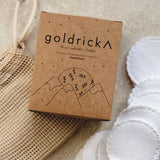 Our reusable cotton rounds are made from GOTS certified organic cotton & thread. They are made from cotton fleece, which is very soft and gentle on your skin. These are ideal for people with sensitive skin.
Rounds - Each set includes 10 cotton rounds and a mesh wash bag.
Size: 10cm diameter 
Colour: Natural white 

Material: GOTS Certified cotton & thread 
Wash up to 60°C whites

Lovingly made in India
Why choose our reusable cotton rounds?
Our cotton rounds are made from the softest cotton fleece, we tested many different fabrics and our cotton fleece is by far the best for sensitive skin. It's very absorbent, heavenly soft and contains no harmful chemicals as the fabric is GOTS certified organic cotton.
What has changed?
We changed the size of our cotton rounds, they are now 9cm in diameter the perfect size for cleansing and toning. We also added a cotton net bag which is ideal to use when washing your cotton rounds.
What will you receive?
Each set includes 10 large cotton rounds and a reusable wash bag. As always these are packaged in a kraft box which is completely compostable and recyclable.
Where are our cotton rounds made?
Our cotton rounds are ethically made in India by a GOTS certified company, ensuring fair and sustainable working conditions.
Why we use GOTS Certified Cotton:
The Global Organic Textile Standard (GOTS) is the worldwide leading textile processing standard for organic fibres, including ecological and social criteria, backed up by independent certification of the entire textile supply chain.
* At all stages through the processing organic fibre must to be clearly identified
* All chemical inputs (e.g. dyes, auxiliaries and process chemicals) must be evaluated and meeting basic requirements on toxicity and biodegradability/eliminability
* Prohibition of critical inputs such as toxic heavy metals, formaldehyde, aromatic solvents, functional nano particles, genetically modified organisms (GMO) and their enzymes
* Bleaches must be based on oxygen (no chlorine bleaching)
* Wet processing units must keep full records of the use of chemicals, energy, water consumption and waste water treatment, including the disposal of sludge. The waste water from all wet processing units must be treated in a functional waste water treatment plant.
* Packaging material must not contain PVC. Paper or cardboard used in packaging material, hang tags, swing tags etc. must be recycled or certified according to FSC or PEFC
SOCIAL CRITERIA:
Social criteria must be met by all processors and manufacturers. * Employment is freely chosen
* Freedom of association and the right to collective bargaining are respected
* Working conditions are safe and hygienic
* Child labour must not be used
* Living wages
* Working hours are not excessive
* No discrimination is practised
Source: global-standard.org
---
Free shipping on orders over £50
Sustainability
Natural Materials
We extend our commitment to the environment beyond the ingredients & materials used in our products. Our packaging is free from elemental chlorine and is consciously designed to be either made from recycled materials or be recyclable, reusable, biodegradable, or compostable.
Zero Waste
Low Impact
Low impact products minimise environmental impact throughout their lifecycle with sustainable materials, energy-efficient production, and waste reduction. They promote responsible consumption, durability, and easy recycling.