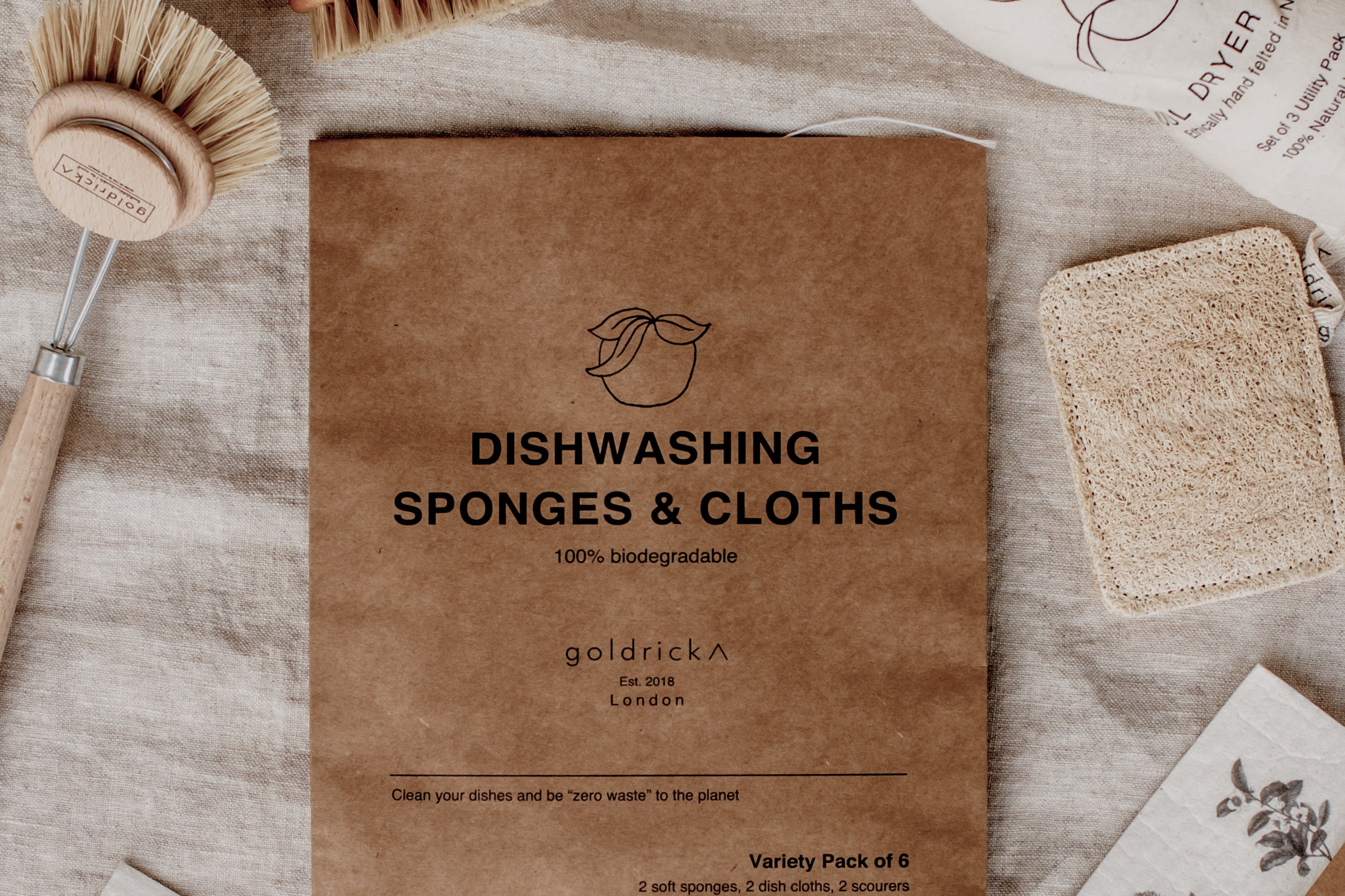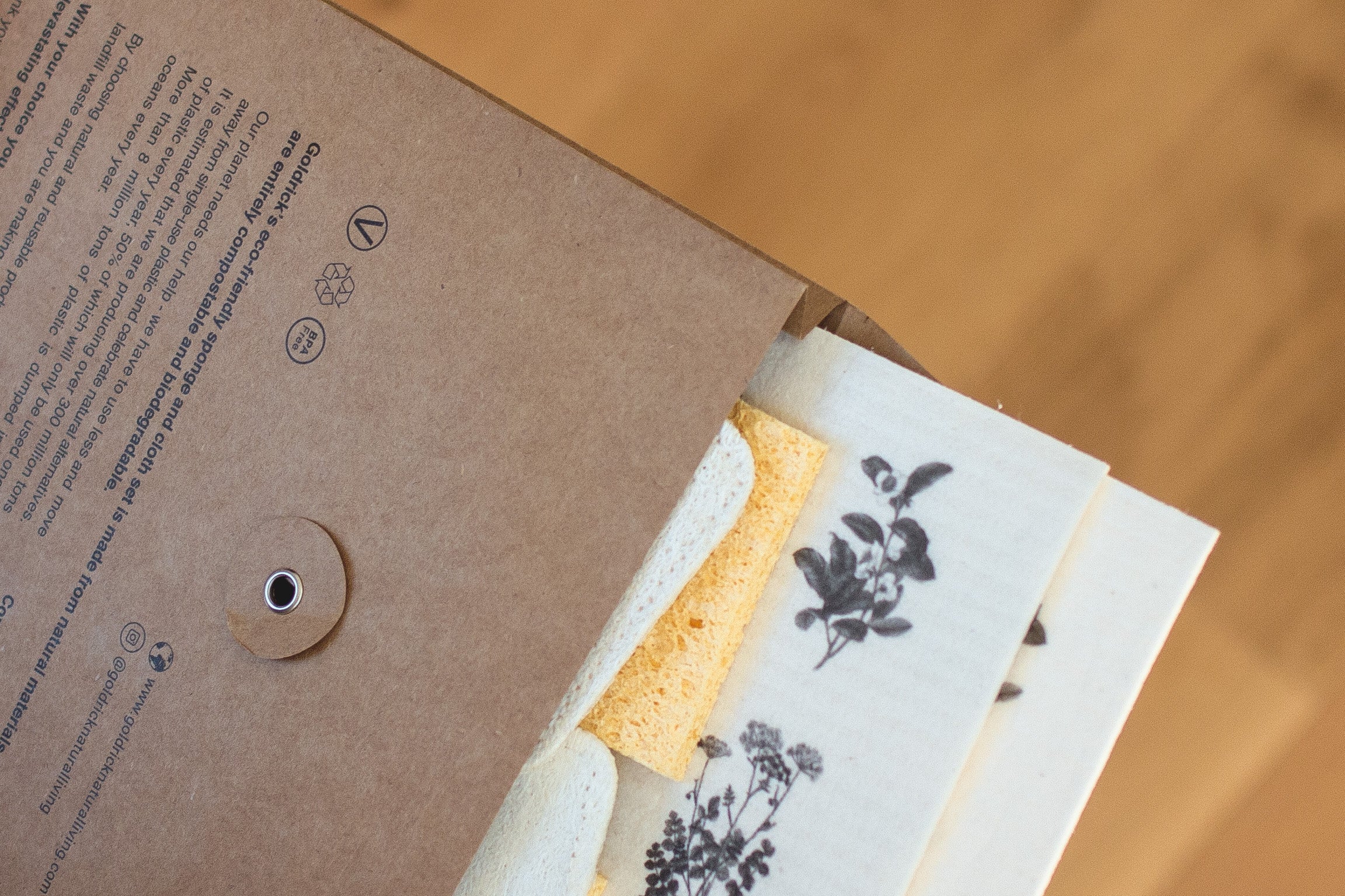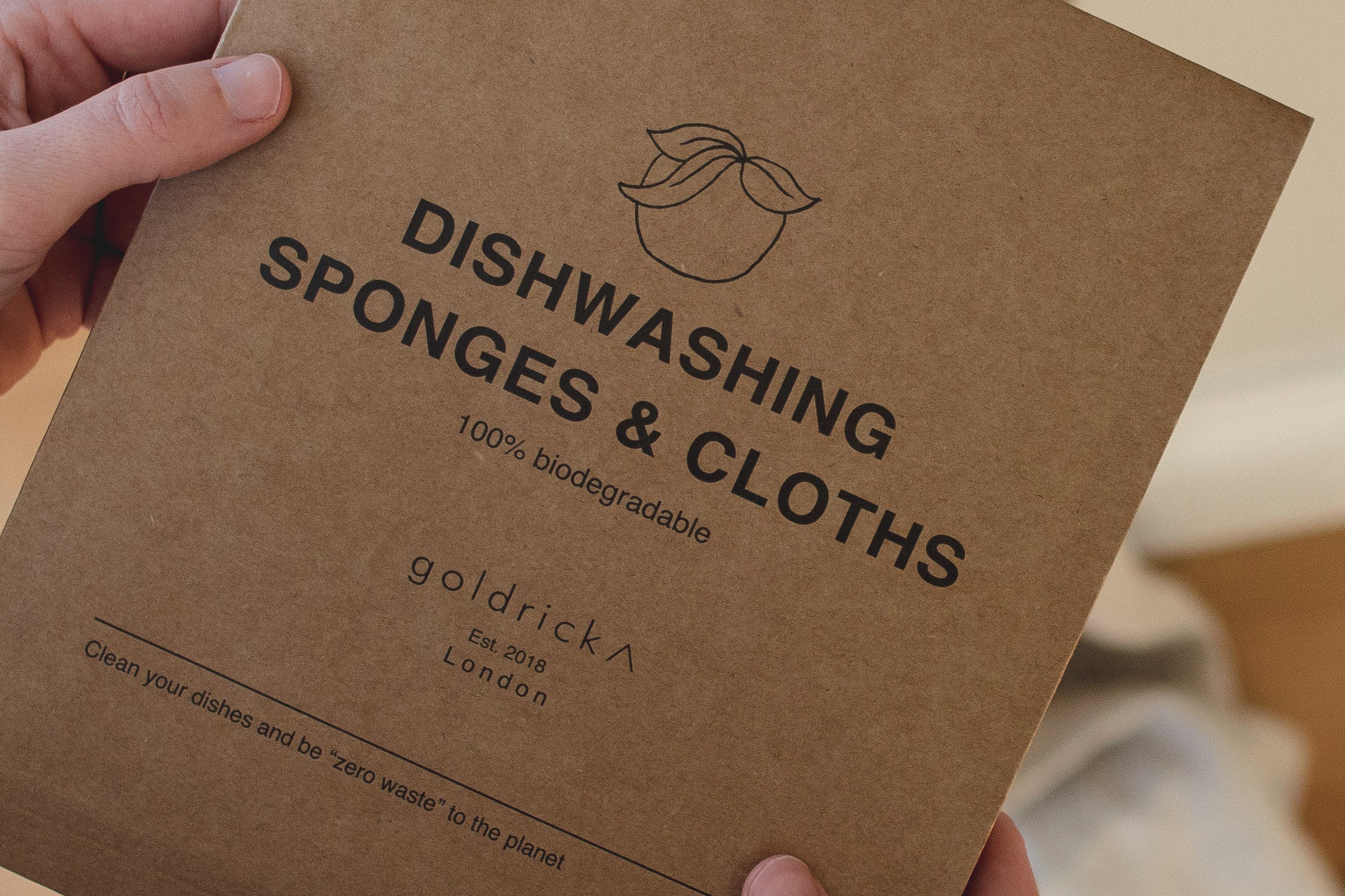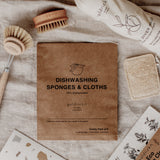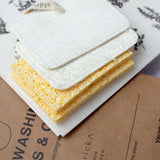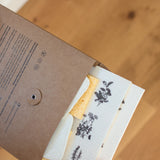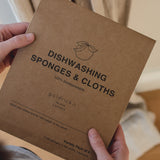 Description

Composition

Alternative To

Packaging
Our eco-friendly sponge and cloth set is crafted from all-natural, compostable, and biodegradable materials.
Ideal for tasks like dishwashing, sink scrubbing, and bathroom cleaning, it's a versatile solution for your entire home. Plus, once used up, you can compost it at home. We estimate that this pack will last you around 3-4 months with regular use. 
100% Biodegradable 
Re-usable (machine washable)
Suitable for washing dishes, cleaning bathrooms, sinks, windows etc. 
We created the botanical prints on the dish cloths using vintage illustrations of garden herbs as our inspiration.
Utility pack of 6 - This eco set includes two loofah scourers made from the loofah plant, two soft cellulose sponges and two Swedish dish cloths which are made from cotton and cellulose.
4
Plastic Sponge and Scrubber destined for Landfill - Our eco sponges and cloths can be added to a compost bin or put into the ground and will safely return to the soil.


---
Free shipping on orders over £50
Sustainability
Natural Materials
We extend our commitment to the environment beyond the ingredients & materials used in our products. Our packaging is free from elemental chlorine and is consciously designed to be either made from recycled materials or be recyclable, reusable, biodegradable, or compostable.
Zero Waste
Low Impact
Low impact products minimise environmental impact throughout their lifecycle with sustainable materials, energy-efficient production, and waste reduction. They promote responsible consumption, durability, and easy recycling.